Pope orders Catholic charity to stop offering euthanasia in its Belgian wards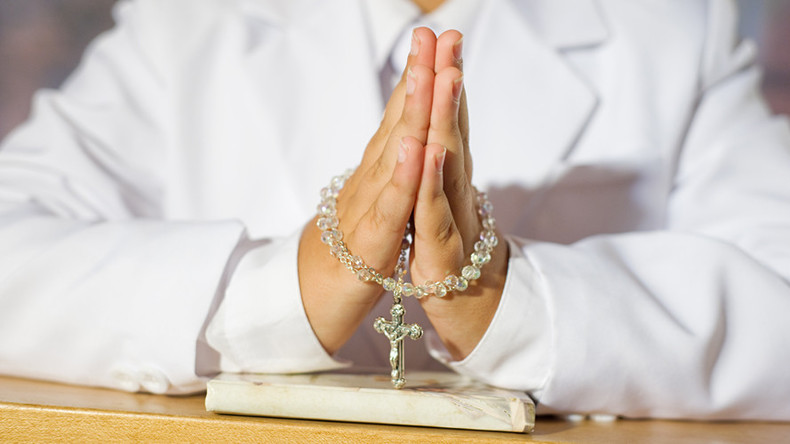 Pope Francis has ordered a dissenting Belgian branch of a Catholic charity to stop offering euthanasia to patients of psychiatric wards or face expulsion. Taking a person's life, even his own, is a grave sin in Christianity, and the Pope has repeatedly spoken against euthanasia.
The Brothers of Charity order has branches in 20 nations and is focused on providing care for the elderly and the mentally ill. Since March it has been in a state of turmoil, after its oldest branch in Belgium amended its policy to allow euthanasia in the 15 hospitals it operates.
The group in Belgium refused an order from its Rome-based superior general, Brother Rene Stockman, to reverse its decision and also defied Belgian Catholic bishops, who spoke against euthanasia in May, responding to the Brothers of Charity's decision.
After several months of internal investigation, the Vatican has now formally ordered the dissenting branch to amend its policy by end of August. The order was personally endorsed by Pope Francis, Stockman told Catholic News Service. If the charity fails to comply, its clergy members face sanctions under canon law while the organization itself is likely to face legal action and expulsion from the Catholic Church.
Stockman said that the order leadership expects its three brothers on the board of the Belgian branch to sign a joint letter, declaring that they "fully support the vision of the magisterium of the Catholic Church, which has always confirmed that human life must be respected and protected in absolute terms, from the moment of conception till its natural end."
The ultimatum was sent in early August, he said.
The Brothers of Charity was founded in 1807 in Ghent, Belgium. It is estimated to provide care for 5,000 people a year and is the biggest mental healthcare provider in the province of Flanders.
The policy change, which was first announced in March and made formal in June, was meant to harmonize the order's practices with Belgian law, according to a statement of the branch. Belgium legalized assisted suicide in 2003, becoming the second nation to do so after the Netherlands. Since 2014 the procedure has been allowed to minors under certain conditions.
The policy was altered about a year after a private Catholic rest home in Diest was fined $6,600 for refusing the euthanasia of a 74-year-old woman suffering from lung cancer, the report remarks.
The pontiff has spoken publicly against euthanasia on several occasions. Last year during a trip to Latin America he called the practice a "triumph of selfishness" that "rejects and despises people who do not meet certain standards of health, beauty or usefulness."
You can share this story on social media: