French memorial to Jewish children killed in WW2 desecrated in 'shameful & cowardly' act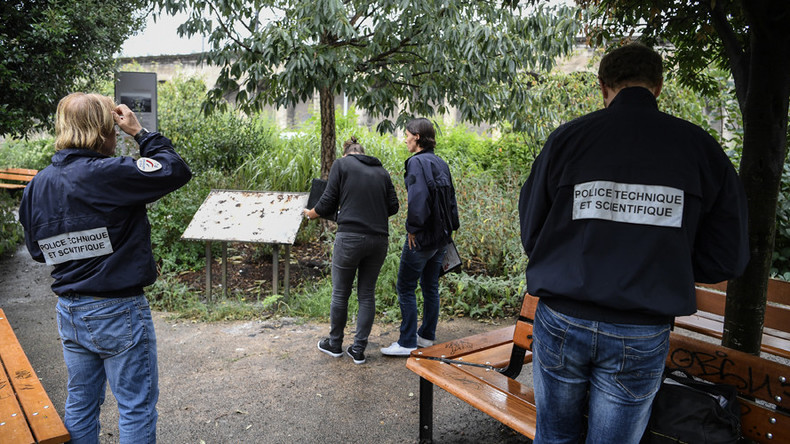 France has been shocked by an act of vandalism at a memorial site, where a plaque bearing the names of victims of the Nazis during World War II, 44 children among them, was broken off and stolen in the city of Lyon.
The desecrated memorial was dedicated to the Jewish children of Izieu, in eastern France, as well as their seven adult supervisors, who were deported from a children's home near Lyon to the Nazi camp in Auschwitz in 1944. Most of them died in gas chambers there.
"To violate the memory of deportation is a shameful and cowardly act that will not go unpunished," the Elysee Palace said in a statement Tuesday. Calling the act a "profanation of unprecedented magnitude," it added that the perpetrators would be sought and brought to justice "with utmost determination."
The disturbing discovery was made Monday in a public garden at the Resistance and Deportation History Center in Lyon. The plaque was broken and removed from its base, authorities say.
The local head of the association of the Deported Jewish Children of France, Jean Levy, said the desecration was "an anti-Semitic act against the French Republic."
"We are all the more broken because we have just celebrated 30 years since the trial of Klaus Barbie, the person in charge of Izieu deportations," he said, as quoted by local media. "We will not give up and [we will] rebuild the memorial," he added.
Known as the "Butcher of Lyon," former local Gestapo chief Barbie went on trial in 1987 for raids against Jewish children and other crimes against humanity in France during World War II. He was sentenced to life the same year and died in a French prison four years later.
READ MORE: Vandals desecrate 80% Jewish graves at small French cemetery
Earlier this year, the Jewish community in France was also shocked and angered after an ancestral Jewish cemetery in the commune of Waldwisse in northeast France was damaged. On that occasion, vandals tipped over and smashed some 40 headstones at the 18-century graveyard.