Draft UN resolution seeks to cripple North Korea's export revenue by $1bn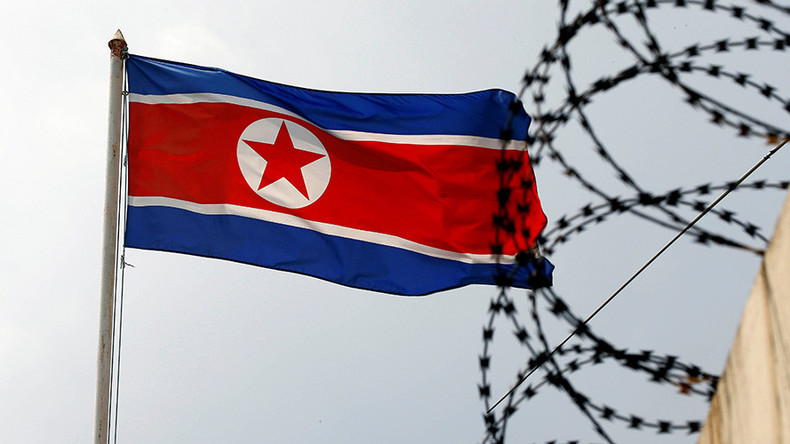 The UN Security Council is set to vote on a US-drafted resolution aiming to hit North Korea with new sanctions, slashing by a third its $3 billion annual export revenue in response to Pyongyang's recent missile tests.
The draft resolution would ban Pyongyang's exports of coal, iron, iron ore, lead, lead ore, and seafood.
The draft text would also prohibit countries from increasing the current number of North Korean specialists working abroad, and ban new joint ventures with Pyongyang as well as any new investment in current joint projects.
Read more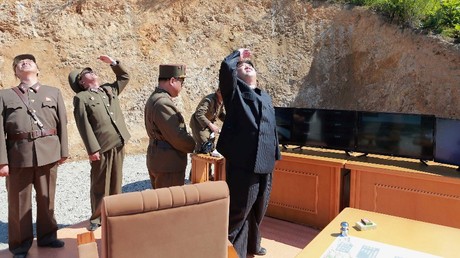 The proposed document would add North Korea's key Foreign Trade Bank to a UN sanctions blacklist that imposes an asset freeze. It would also enhance trade restrictions on technology to prevent North Korea from acquiring items that could be used for its military programs.
North Korean vessels caught violating UN resolutions would be banned from entering ports in all countries.
The measures could deprive Pyongyang of roughly $1 billion in annual revenue.
A resolution needs nine votes in favor, and no vetoes by the US, UK, China, Russia, or France to be adopted.
North Korea's Foreign Ministry has criticized the "anachronistic" attempts by Washington to put national legislation above international law by introducing unilateral sanctions against sovereign states. It also denounced Washington's "childish" travel ban for US citizens.
The "DPRK strongly condemns and rejects the so-called unilateral sanctions by the US, and all other countries in the world also need to seriously ponder over the outrageous and unlawful act of the US," a spokesman for the Ministry of Foreign Affairs of the DPRK said in a statement on Friday, carried by KCNA.
Russian Foreign Minister Sergey Lavrov said in an interview with NBC News late last month that Moscow would not support United Nations Security Council resolutions which are "designed to completely suffocate the North Korean economy," noting that the UN could not stop nuclear programs "at the expense of hundreds of thousands of lives of North Koreans."
Asked why Moscow does not consider Pyongyang a threat, Lavrov replied: "I cannot say we are not considering a threat what is going on on the Korean Peninsula, because of what North Korea is doing in gross violation of the Security Council resolutions."
Lavrov added that he did not understand the purpose of portraying Moscow as "appeasing" North Korea and "acquiescing with what they have been doing."
Read more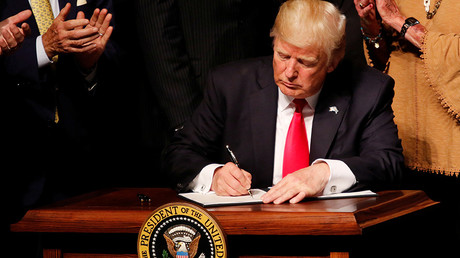 Moscow and Beijing have consistently maintained that strangling Pyongyang with new sanctions is not a solution to the crisis. China, though, has satisfied some of Washington's demands and has reduced its level of cooperation with North Korea.
Instead, Russia and China have put forward a joint initiative that could help solve this crisis. It is based on the Chinese idea of a "double freezing" of both the missile and nuclear testing by the DPRK and the large-scale joint military exercises by the US and the South Korea, plus "parallel advance" towards a full denuclearization of the peninsula.
While supportive of new UN action, security council member Sweden also said that sanctions alone could not solve the problem.
"Sanctions alone will never solve this situation," Carl Skau, Sweden's deputy ambassador who had seen a copy of the draft resolution, told Bloomberg.
"More creative diplomacy is urgently needed. A long-term solution can only be achieved through dialogue and negotiations."