Russian military says North Korean missile launch was IRBM, flew 732 km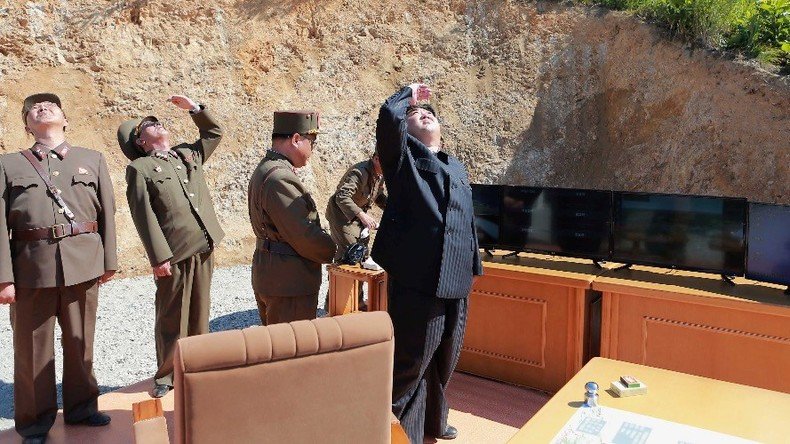 A missile launched by North Korea on Friday was an intermediate-range ballistic missile (IRBM), Russia's Defense Ministry said, citing data from its missile warning system. This counters claims made by the Pentagon and South Korean military, who said the launch was an ICBM.
The weapon was fired at around 5:40pm Moscow time on July 28 from a firing range in Tongchang-dong, North Korea, the Russian military said, adding that the flight was detected by Russia's missile defense alarm system.
Citing the parametric data of the North Korean missile, the ministry assessed the weapon to be of an IRBM class. It didn't present any direct threat to Russia, as it was fired in a different direction, it added.
Both the Pentagon and South Korean military believed Friday's launch to be of an intercontinental ballistic missile (ICBM).
Military officials from the two countries claimed the weapon traveled for about 1,000km (621 miles), with the South Korean military also stating it reached an altitude of about 3,700km (2,300 miles).
Following an emergency meeting in Japan, Japanese Prime Minister Shinzo Abe said Friday's launch "shows clearly that the threat... is severe and real," calling on other nations, including the US, Russia, South Korea and China to increase pressure on Pyongyang.
You can share this story on social media: