US sanctions against Russia 'diametrically opposed' to European interest – German FM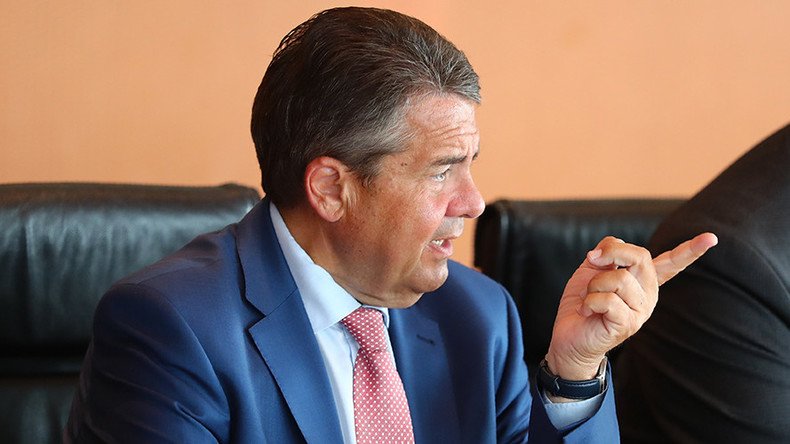 The new sanctions imposed against Russia by the US are "more than problematic" for Berlin, since they are "diametrically opposed to the interests of Germany and the EU," German Foreign Minister Sigmar Gabriel said.
Speaking in Wolfsburg on Friday, Gabriel reiterated his accusations against the US, saying the sanctions are meant to further America's economic interests at the expense of Europe.
"The draft law makes clear that they're pursuing economic interests," he said.
"Aggressively combining foreign policy issues with American economic interests and saying, 'we want to drive Russian gas out of the European market so we can sell American gas there' is definitely not something we can accept."
The German FM said Washington should talk to European nations to ensure that its sanctions effort against Russia does not hurt the EU.
The new round of American sanctions against Russia signed into law by President Donald Trump earlier this week seeks to punish companies in third countries involved in energy projects with Russia. It specifically opposes the Nord Stream 2 gas pipeline, which will deliver Russian natural gas directly to Europe. Several European companies, including Germany's Wintershall and Uniper, are also involved in the project.
Gabriel is among the most vocal critics of the American move. Moscow warned that the US measures could trigger a trade war with Russia.
You can share this story on social media: