'Alarmed' over N. Korea: Ex-Canadian defense chief 'regrets' not joining US missile program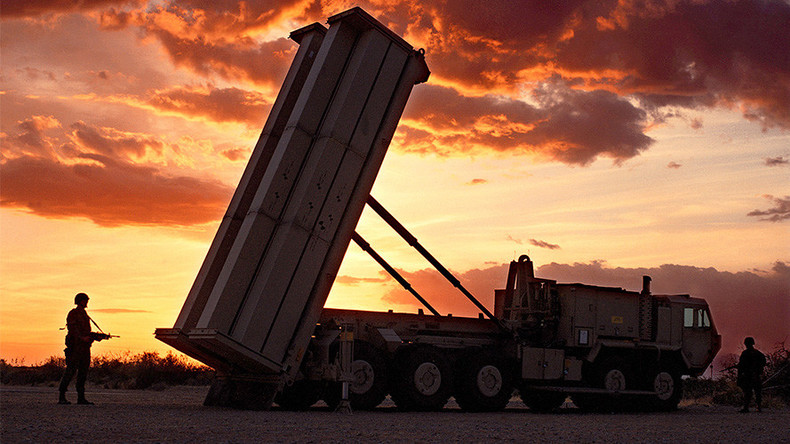 A former Canadian defense minister says he "regrets" that Ottawa did not advance talks to join the US missile defense program years ago, citing the recent North Korean military and missile tests.
Peter MacKay, who served as Canadian defense minister from 2007 to 2013, says he wishes he had signed onto the program when he had the chance, emphasizing the increasing threats posed by North Korea.
"We share a great deal of intelligence with the United States and if they're alarmed, we should be alarmed," MacKay told CBC News, adding that not being part of the program is a "big problem."
According to Washington, Pyongyang has recently launched two intercontinental ballistic missiles (ICBMs), with analysts saying the technology is capable of hitting the US.
MacKay went on to state that he doubts many people "grasp the gravity" of the threats posed by Pyongyang, or the recent technological advances that have been made by North Korea.
"Given the tone, the tenor of this threat, I really think it's time for Canada to move past this...allergic reaction that, I think for years, has existed to Canada entering into ballistic missile defense program with the United States," he said.
Conservatives said they were in favor of joining the missile defense program when they entered office in 2006. However, they made no attempt to pursue the program - which was the subject of serious debate under the government of former Liberal Prime Minister Paul Martin - over the course of nearly a decade.
"There's no denying we did not move in that direction, although there were discussions, and I personally, as [former] defense minister, have regrets we weren't able to advance those discussions," MacKay, a Conservative, said.
MacKay, along with fellow former Defense Minister David Pratt, expressed their support in joining the program while speaking before a Senate committee a few years ago. Although the committee has recommended joining the program twice, Prime Minister Justin Trudeau's government decided not to lift the prohibition on involvement in June.
The current government's decision not to change policy comes despite the fact that Canada is paying for, and participating in, a similar NATO shield aimed at protecting Europe.
Pratt, who served as defense minister for seven months in 2003-2004, believes the issue of Canada joining the US missile defense program needs to be revisited in parliament.
"I think it's time to have this debate front and center for Canadians for the sake of safety and security of North America," he told CBC.
North Korea says it successfully launched two ICBMs in recent weeks, claims which the Pentagon has confirmed. Just two days after the second launch, Washington successfully tested its Terminal High Altitude Area Defense (THAAD) system over the Pacific Ocean.
However, the Russian military said on Saturday that Pyongyang was "years and years away" from obtaining a viable nuclear device, with Russia stating that both launches appeared to be medium-range ballistic missiles - not ICBMs.
Tensions between Pyongyang and Canada's southern neighbor have worsened since President Donald Trump took office, with the US leader repeatedly vowing to "solve the problem" of North Korea.
On Tuesday, US Secretary of State Rex Tillerson spoke of Washington's desire to have a dialogue with Pyongyang, saying "we are not your enemy... we are not your threat."
His comments come despite Washington's increased military drills in the region, a move which has angered Pyongyang and prompted the government to accuse the US of "reckless military provocations."
Tillerson went on to stress Washington's position that China should put pressure on Pyongyang as its sole economic lifeline, just days after Trump blasted Beijing for essentially "doing nothing" to help resolve the North Korean crisis.
Washington's belief that China has the power to influence Pyongyang has prompted Beijing to accuse the White House of shifting responsibility.
"The 'China responsibility theory' on the peninsula nuclear issue can stop," Foreign Ministry spokesman Geng Shuang said during a news briefing last month.