N. Korea 'years and years away' from viable nuclear device – Russian Deputy FM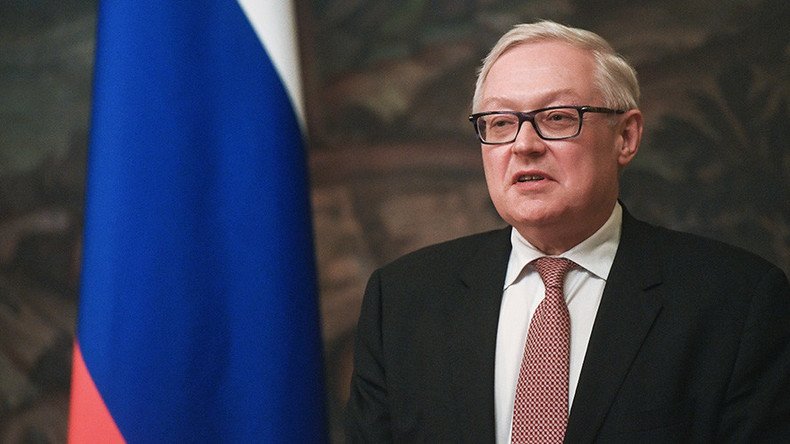 Russian Deputy Foreign Minister Sergey Ryabkov has said the threat posed by North Korea should not be exaggerated and that a rational solution should be found by Russia and the United States.
"I think we are years and years away from a moment they can weaponize," Ryabkov told ABC's 'This Week.'
"What they are testing are quite primitive devices which require months for preparation, and which are essentially pieces of equipment with all sorts of wires and additional elements around, which simply cannot be put on top of any missile."
Ryabkov said that while Moscow was just as keen as Washington to achieve a nuclear free Korean peninsula, any measures taken by the international community must be proportionate and must not demonize North Korea.
"We are in the process of discussing a draft resolution for the UN Security Council that would take further measures, and we are prepared to do so, but this resolution should not equate measures that are targeted on stopping the illegal activities of Pyongyang in the area of nuclear weaponization and missile developments to the economic suffocation of the whole country," Ryabkov said.
"Here we have a red line which we should observe. We're hoping we will find a way forward collectively, co-operatively in New York at the Security Council and we will continue our bilateral exchanges with Washington on this issue because it's very serious and it's dangerous... and we are concerned [because] North Korea is very close to Russian borders."
READ MORE: 'US and N. Korea should move from reaction to relationship'
Ryabkov also touched on the ongoing Russia-related scandals facing the Trump administration; starting with the case of former Russian ambassador to the US Sergey Kislyak, who, during the 2016 presidential campaign, met with soon-to-be Attorney General Jeff Sessions.
"If ambassador Kislyak was not contacting some people on the other side, so to say, he wouldn't have been performing his functions as he should, and in fact the Vienna Convention on Diplomatic Relations require diplomatic missions in every country maintain widespread contacts to learn more on the circumstances of the host country. That is exactly what Kislyak was doing."
"Washington DC is a city where everyone meets and everyone talks, and the very fact that someone saw some Russians somewhere is now close to a criminal act, I think."
"I think it's ridiculous. It's degrading for such a great country as the United States."
READ MORE: 'Witch hunt' target, Russian Ambassador Kislyak ends US tenure
Ryabkov added that any information the Kremlin may have had about the Hillary Clinton campaign could be obtained by anyone using open, publicly-available sources.
"We are not doing anything to the detriment of the domestic developments or internal affairs of any country, the US included. It's very, very far from the very principles of Russian foreign policy, which is to watch for the preservation of international law, to be equal and respectful to others."
You can share this story on social media: