Indonesian man jailed for growing cannabis to help wife dying of cancer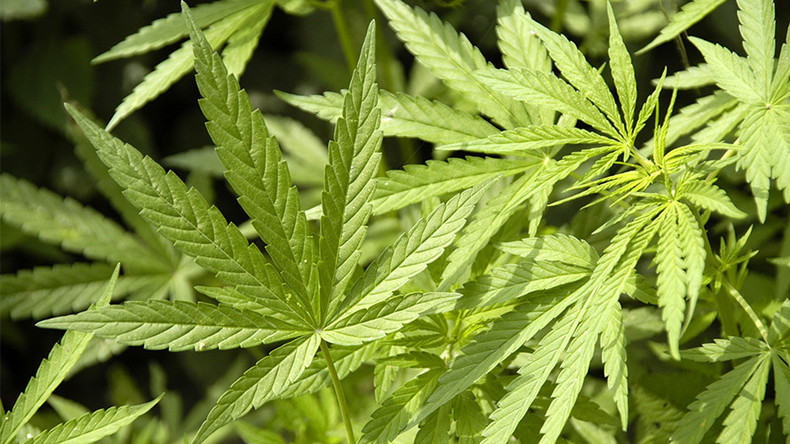 An Indonesian man has been jailed for planting medicinal cannabis to ease the suffering of his wife, who was dying of cancer. Human rights groups slammed the authority's decision, saying that the situation was an emergency.
The district court in West Kalimantan province on Borneo Island issued the sentence for Fidelis Arie on Wednesday, his lawyer Marcelina Lin told Reuters.
Arie will have to serve eight months in prison and to pay a 1-billion-rupiah ($75,000) fine, according to Lin and human rights groups.
The prison term he received even went beyond the initial request of five months by the prosecutors.
The court said that Arie, 36, didn't have a permit to use cannabis and supplied it to another person (apparently his wife), his lawyer added. The husband, who cried while listening to the verdict, is still considering whether to appeal the court's decision, Lin said.
Arie's wife died shortly after his arrest. His sister, Yohana, told Reuters that "any decision won't make his [Arie's] wife come back."
The court's ruling was slammed by rights groups as inhumane.
"Fidelis might have committed a crime in planting those marijuana bushes, but it was done in an emergency situation," Andreas Harsono, an Indonesia researcher for Human Rights Watch, told Reuters, "He did that planting for his love of his wife. He should not be jailed for loving his wife."
The Institute for Criminal Justice Reform (ICJR), a Jakarta-based independent research body, said that Arie is a "victim of the war on narcotics."
"This case should open the government's eyes, especially those of the president whose statements about the war on drugs...have resulted in Fidelis becoming one of the victims," the group said in a statement, adding that Arie's situation was clearly an emergency.
ICJR, who has been closely watching the case, said that Arie was charged with possessing 39 marijuana plants grown for the treatment of his wife.
"By providing cannabis as a treatment, Fidelis has been able to improve the quality of life of his wife," the group said.
Cannabis has been illegal in Indonesia since the early 20th century. President Joko Widodo has been leading a tough war on drug-related offences since he came to power in 2014.
According to an HRW report from November 2016, Indonesia executed at least 18 people who were found guilty of drug trafficking.
You can share this story on social media: