Pentagon should declassify report on 'child sex abuse' by Afghan forces – govt watchdog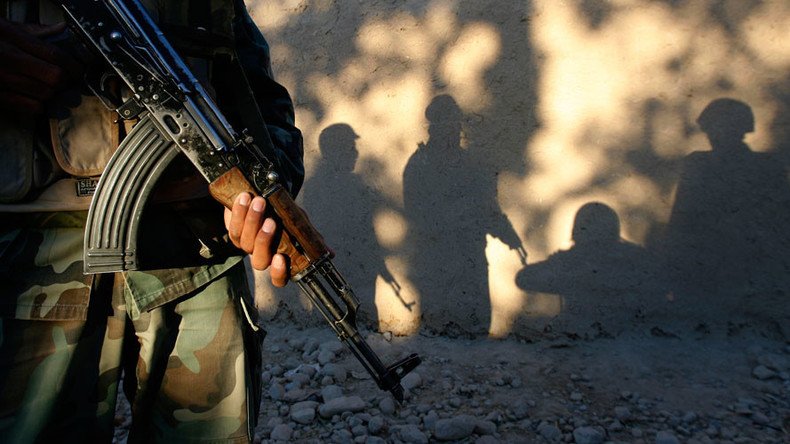 The Pentagon should declassify a report on alleged sexual abuse of children by Afghan security forces, a US government watchdog said, adding that Washington should not provide further security assistance to Kabul if there is "credible" information on the claims.
The Special Inspector General for Afghanistan Reconstruction (SIGAR), a US government authority aimed at providing independent oversight of reconstruction projects and activities in Afghanistan, made the statement in a quarterly report.
The document mentions the body's evaluation report, released to the US Congress in June, which concerns "allegations of sexual abuse of children by members of the Afghan security forces." It also discusses "the extent to which the US holds Afghan security forces accountable" for the alleged actions.
However, the Department of Defense (DoD) "classified much of the information on which the SIGAR report is based." The watchdog thus urged the DoD to declassify the report "so that it can be released to the public."
"Under the Leahy Laws, DoD and State are prohibited from providing assistance to any unit of the security forces of a foreign country if the Secretaries of State or Defense have credible information that the unit has committed a gross violation of human rights," the watchdog said.
According to SIGAR, Afghan officials remain complicit, "especially in the sexual exploitation and recruitment of children by Afghan security forces."
"Victim-protection efforts remained inadequate, as all but one government-run shelter for trafficking victims remained closed during the reporting period."
In addition, the authority accuses the Afghan government of failing to develop or employ "standard operating procedures for victim identification or for referral of victims to rehabilitation services."
The situation often "resulted in the government's arrest and prosecution of trafficking victims as criminals," it added.
Back in 2015, reports emerged that US troops stationed in Afghanistan had discovered local commanders were sexually abusing boys, and even though the soldiers had often heard the boys screaming, senior officers had told them to ignore it.
What the soldiers described resembled 'Bacha bazi,' an illegal Afghan practice that involves the sexual abuse of prepubescent and adolescent boys.
However, the Pentagon denied that it had ever instructed soldiers to look the other way when Afghan Army commanders were abusing young boys.
In 2016, the DoD inspector general started an investigation into how US military officials responded to reports that members of Afghan security and police forces engaged in the sexual abuse of young boys. The allegations raise "serious questions about international, US, and Department of Defense (DoD) law or policy related to child sexual abuse by [Afghan security personnel]," Kenneth Moorefield, the DoD deputy inspector general for special plans and operations, said at that time.
However, no complete report has been released from the DoD since.
You can share this story on social media: