Fake Al Jazeera webpage claims Saudi Arabia paid Russian media for loyalty
A webpage masking itself as Al Jazeera has published a report claiming that Saudi Arabia bribed several Russian media outlets, including RT, not to publish any stories that could damage the Arab kingdom.
A fake page appeared online spreading the "news" that 600 million rubles ($10 million) had been paid to journalists of RT, RIA Novosti and TASS news agencies. It said the claim emanated from Qatar's ambassador to Russia, who had allegedly accused Saudi Arabia of bribing the Russian media outlets in return for them "not publishing any stories depicting the kingdom in a negative way."
The page that was masked as being part of the Doha-based Al Jazeera news network, was "so convincing" that it drew responses from the Qatari diplomatic mission in Moscow and Al Jazeera's management. The page was directly linked to the authentic Al Jazeera website, with a little dot featured in the fake domain being the important difference.
"The Qatari Embassy in Russia refutes the information that appeared on one of the Russian blogs on July 31, about 'a statement' allegedly made by the Qatari Ambassador to Russia, HE Fahad bin Mohammed Al-Attiyah, and which was allegedly published on the website of Al Jazeera channel," the embassy said in a statement.
"It is false and fabricated," the embassy emphasized, adding that such fake news is aimed at harming Russian media outlets.
Al Jazeera said "it's not the first time" that such cooked-up stories appear under their name.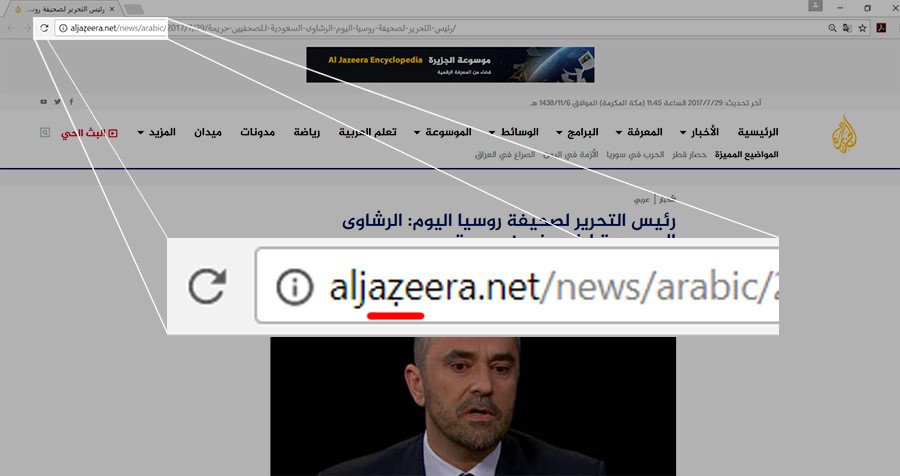 "This one is a very convincing fake, which aims to create a conflict between Al Jazeera and the Russian media, as well as between the Russian media and Qatar in light of the Gulf crisis, which the media in Russia have been covering professionally and objectively," Managing Director of Al Jazeera News, Yaser Abuhilala told RIA Novosti.
The recent fake, however, is so "convincing that it fools everyone and it takes a lot of attention to realize the page is fake," he added.
Abuhilala said that Russia's political stance in the current dispute has been "balanced" and has "helped Qatar obtain some justice" in the wake of the crisis. He also accused the UAE of hacking the Qatari news agency, QNA, and triggering the crisis in the Gulf, although we did not provide evidence to support his claim.
He said that Al Jazeera itself is often attacked by hackers, "who have not succeeded so far."
READ MORE: Unequivocal proof:' Qatar accuses UAE of hacking its media following WaPo report
The alleged hacking attack on QNA played a significant role in the Qatari crisis as some Gulf states as well as Egypt were outraged over the featured comments – which Qatar insists were fake. Doha has also been accused of funding terrorism and ended up being cut off from the Arabian Peninsula following the imposition of the Saudi-led blockade.
You can share this story on social media: