'Unequivocal proof:' Qatar accuses UAE of hacking its media following WaPo report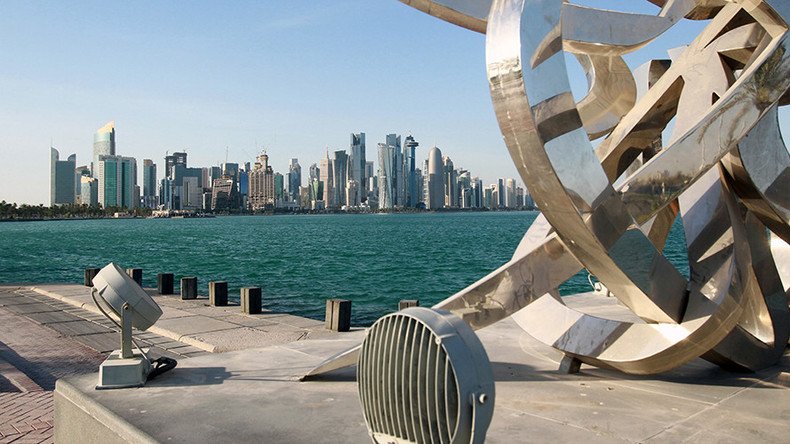 The Washington Post report accusing the United Arab Emirates of being behind the alleged hacking of Qatar's state media agency (QNA) is infallible proof of its responsibility for the attack, Qatari officials has said.
"The information published in the Washington Post revealed the involvement of the United Arab Emirates (UAE) and senior Emirati officials in the hacking of Qatar News Agency," the Gulf monarchy's government communication office said in a statement, as cited by Reuters.
The statement went on to say that the Washington Post report "unequivocally proves that this hacking crime took place."
Earlier Monday, the Washington Post reported that US intelligence had evidence proving that the United Arab Emirates orchestrated the hacking of the QNA, citing unnamed intelligence sources.
The report particularly said senior UAE officials discussed hacking the QNA on-air text-ticker as well as social media.
The attack involved planting fake statements – falsely attributed to Qatar's emir, Sheikh Tamim Bin Hamad al-Thani, in which he 'spoke favorably' of Iran, Hamas and Hezbollah – into QNA reports.
At the same time, the Post report says it is still unclear if it was UAE hackers who carried out the attack or if it was "contracted" to foreigners.
The UAE envoy to the US, Yousef al-Otaiba, dismissed the report as "false" and once again accused Qatar of funding and supporting extremists. The UAE Foreign Minister Anwar Gargash also denied any hacking of Qatari websites.
The alleged hacking attack played a significant role in the Qatari crisis as some Gulf states as well as Egypt were outraged over the statements, that later turned out to be false, and Doha ended up being cut off from the Arabian Peninsula following the imposition of the blockade.
In June, Saudi Arabia, Bahrain, Egypt and the United Arab Emirates, accusing Qatar of funding terrorism, issued an ultimatum to Doha that featured a sweeping 13-point list of demands, including cutting diplomatic ties with Iran and closing its Al Jazeera news channel.
Qatar rejected the ultimatum by calling it an "unprovoked attack on Qatar's sovereignty" and has denied supporting extremists.
You can share this story on social media: