'Policy of intransigence': Qatari FM slams Saudi-led bloc's demands as violating intl law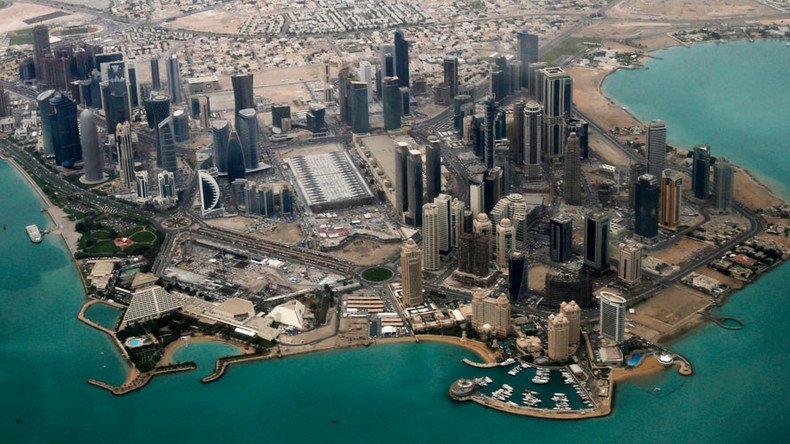 Qatar's foreign minister has accused the four Arab countries which have severed ties with Doha of violating international law and pursuing a policy of intransigence. It comes just a day after the foreign ministers of the four nations gathered for a meeting in Manama.
Following Sunday's meeting in Bahrain's capital, the Arab quartet which accuse Qatar of funding terrorism, made clear that Doha must meet its previous list of 13 demands before they are willing to engage in dialogue.
Doha must also agree to the so-called "six principles" on fighting terrorism and extremism.
Responding to the group's Sunday statement, Qatari Foreign Minister Sheikh Mohammed bin Abdul Rahman al-Thani told Al Jazeera that the Saudi-led group's stance reflects the continuation of a "policy of intransigence" as well as a failure to recognize that sanctions taken against Qatar are unfair and illegal.
He said the statement issued by the four nations also carries contradictions, adding, that remarks made by respective ministers are not clear. "There isn't a clear vision (from Manama's meeting), there is only a stubborn policy from the blockading countries and refusal to admit that these are illegal actions," Sheikh Mohammed said.
Following the Manama meeting, the four countries were emphatic in their insistence that Qatar meet the 13 previously laid out demands. It includes scaling back cooperation with Iran, ending contact with groups including the Muslims Brotherhood, shutting down Al Jazeera, and closing down a Turkish army base which is currently under construction in Qatar.
"The four countries are ready for dialogue with Qatar with the condition that it announces its sincere willingness to stop funding terrorism and extremism and its commitment to not interfere in other countries' foreign affairs and respond to the 13 demands," Bahrain's foreign minister, Sheikh Khalid bin Ahmed al-Khalifa, said during a joint news conference after the meeting.
READ MORE: Qatar to hold joint drills with US, Turkish militaries soon – defense minister to RT
Saudi Foreign Minister Adel al-Jubeir accused Doha of not being serious about complying with the list of demands. Riyadh claimed it's ready for talks on how to proceed with the demands "if Qatar is serious, but it has been clear that it is not."
Saudi Arabia, the United Arab Emirates, Egypt, and Bahrain cut diplomatic ties and imposed a land, sea, and air blockade on Qatar in June over allegations that the country funds terrorism.
In addition to the Muslim Brotherhood, the bloc accuses Doha of being linked in Hezbollah, Al-Qaeda, and Islamic State (IS, formerly ISIS/ISIL).
Qatar has repeatedly denied the accusations and say the ultimatum placed on the country are an "unprovoked attack on Qatar's sovereignty."
You can share this story on social media: