Al-Shabaab terrorist group calls Trump 'brainless billionaire'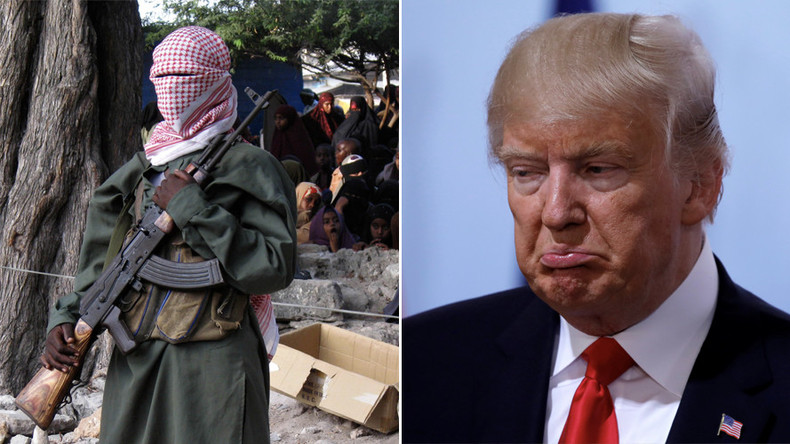 The Somalia-based Al-Shabaab terrorist group has mocked US President Donald Trump in a new video, calling him a "brainless billionaire." It comes after Washington intensified efforts against the extremists.
The video, according to the SITE Intelligence Group, refers to Trump as a "brainless billionaire" and accuses US voters of electing "arguably the most stupid president a country could ever have."
It goes on to state that Trump is "making the United States the greatest joke on Earth and is now propelling it further to its eventual defeat and destruction," AP reported, citing SITE.
Read more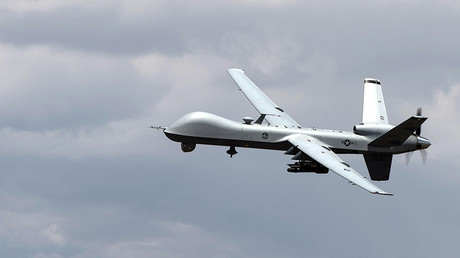 It comes after Trump approved expanded military operations against Al-Shabaab, the deadliest Islamic extremist group in Africa. Those operations included more aggressive airstrikes and categorizing parts of southern Somalia as being areas of active hostilities.
Somalia is also one of the countries included in Trump's travel ban, which restricts visitors and refugees from six majority-Muslim nations.
The group also took aim at Kenya in the video, a country which has declared a new offensive against the extremists, sending in troops to take part in a multinational African Union force.
"Your military's invasion of Somalia will continue to destabilize your country," the video states. "When we do strike, your government will not be able to protect you."
Al-Shabaab has claimed responsibility for a number of fatal attacks in Kenya, in the weeks leading up to its August 8 election.
The extremist group has also vowed to intensify attacks against Somalia's recently elected government, and has carried out numerous deadly attacks in the country's capital, Mogadishu.
READ MORE: US launches airstrike against al-Shabaab in Somalia using enhanced powers
It's not the first time the group has referenced the US president in its videos. In January 2016, it released a recruitment video which featured inflammatory sound bites from then-candidate Trump, including his stated desire to create a database for all Muslims living in America and establishing a surveillance system for mosques.
The rise of Al-Shabaab has been largely aided by political chaos in Somalia, a country which is struggling to maintain control of its own security after the 22,000-strong African Union multinational force came in to support the fragile government. The Union plans to start withdrawing in 2018 and leave by the end of 2020.
The extremist group killed more than 4,200 people last year, according to the Pentagon-supported Africa Center for Strategic Studies.