'I was sure painful death was ahead': Disabled man who spent 19 days in detention talks with RT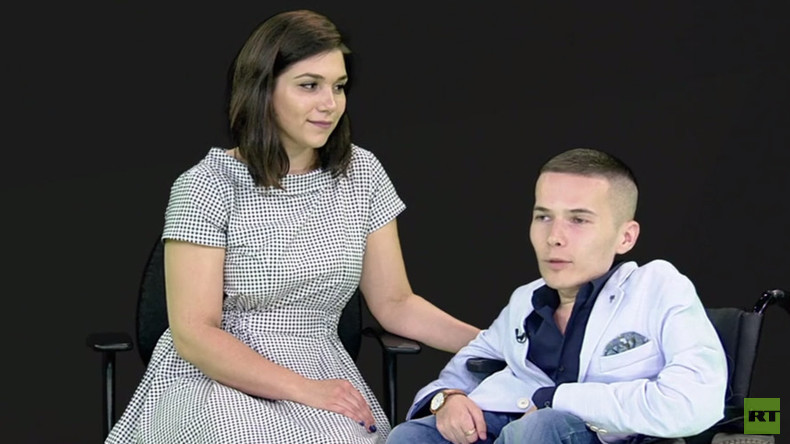 A disabled man who spent almost three weeks behind bars told RT about his time in jail, how his family reacted to his freedom, and how he managed to run a night club from a wheelchair.
Anton Mamayev, 28, was put in detention on June 30 for alleged armed assault and sentenced to 4.5 years. However, the man has a rare disease with major muscular atrophy as a constant condition. He can't eat or move on his own, so a few days ago, due to the efforts of lawyers and human rights activists, Mamayev was freed.
RT was among the first media to speak with the released man.
Crime? And punishment
He was accused of an alleged armed attack and robbery while assisting to sell a scooter. Investigators claimed that Mamayev, along with his two accomplices, as well as with 27-year-old Vasily Seroshtanov, who helped him move in the wheelchair, stole the scooter from Dmitry Malov, 38, and his friend, threatening them at gunpoint.
Read more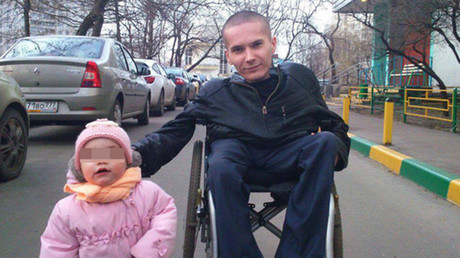 However, Mamayev's version differs a lot from that of the investigation.
"The investigator has the recording of this meeting. I asked them for their scooter, showed it to someone, took a photo and posted an online ad. In a few days, I already had a potential buyer, I went and arranged a deal – everything was totally legal."
However, things turned sour later on when the "agreement of sale and purchase was turned against me, using it as a proof of being linked to a crime," Mamayev told RT.
Asked why he wanted to sell the scooter in the first place, the man said, "I don't earn millions. I have a desire and a capacity to earn money. I'm a grown man, should pay for my daughter's and wife's food and clothes. And when I get a chance, without doing much, to earn 40-50,000 rubles [$680-840], why should I refuse?"
Mamayev also noted that he was not the one who made the offer in the first place.
What followed was a much-covered case, with Mamayev put into a detention center and sentenced to 4.5 years. He was desperate and hopeless at first, he told RT.
"I understood that my life and family had been taken away from me, and I might never see them again. I realized that I wouldn't survive there long, was sure that slow and painful death in prison was ahead."
'Everyone was surprised to see me in jail'
Things changed when human rights activists intervened three days later.
"They explained that due to my illness, I shouldn't have been sent to prison in the first place. This gave me hope that I may get out," Mamayev said.
The detention center staff and prisoners were astonished to see Mamayev join them.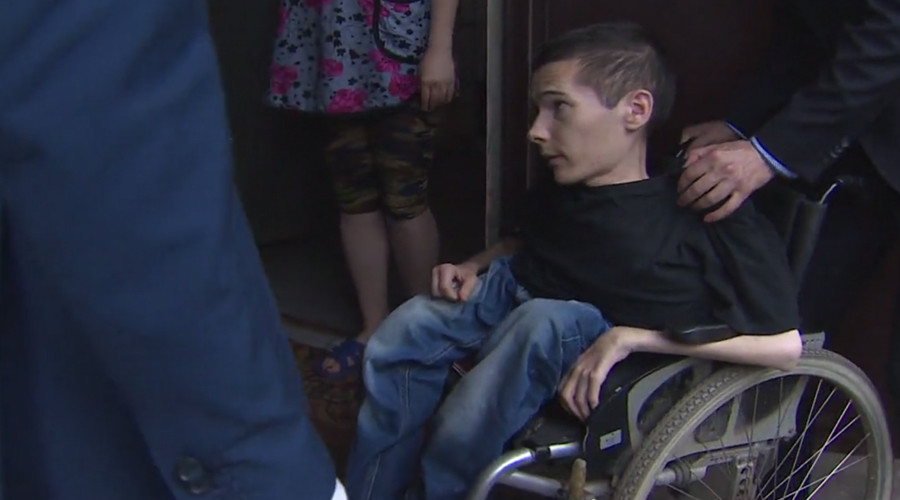 "They were coming to see me, like an excursion, and of course everyone was curious to know how I ended up behind bars. They were at a loss, and I couldn't answer them – I don't understand why I was put into jail myself."
Asked how he was met at home, Mamayev said, "Very emotionally, with tears. Even my child was weeping, although she is only three years old. She asked where the father is every day. They said I was at a hospital."
'I realized I was in love': On meeting his future wife Alexandra
Anton Mamayev has been in a five-year partnership with Alexandra, and they have a three-year-old daughter. He shared with RT the details of how they met and understood they were made for each other.
"I was the head of a night club five years ago, talked to the club visitors in social networks a lot – that's my approach: I always want to know what people think, what they don't like. Sasha [short for Alexandra in Russian] wrote, asked about an event. I answered. Don't really know why, but decided to write to her the next day, to find out how she was doing. That's how we began seeing each other, but I was doubtful it would last."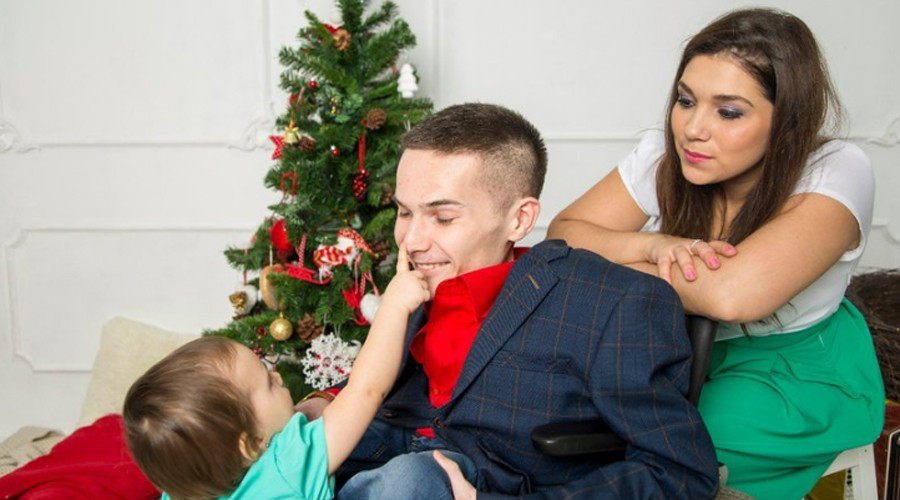 "Honestly, I have always had enough attention from women. But relationships didn't last over two-three weeks, then I grew tired of the girls."
Soon, however, Mamayev realized he was in love.
"In eight months, we rented an apartment, and started living together."
The feeling was mutual, though many tried to talk Sasha out of it, "although many of Alexandra's friends had healthy guys who couldn't give them what I gave to Sasha."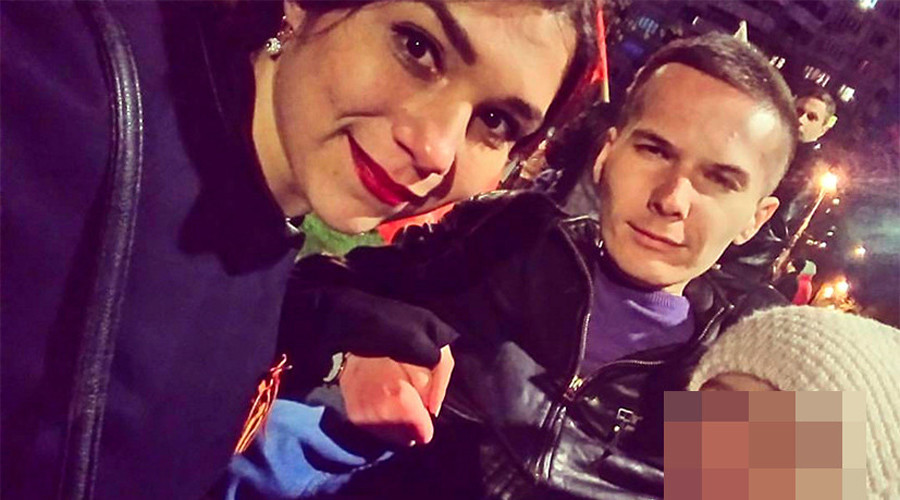 "That's why many were jealous of it, and tried to destroy our relationship. But we have always coped with it."
The next thing he would like to do after all he's been through is "to fix a mistake." Anton wants to marry Sasha, registering their bond officially. They are now living in civil partnership.