Beijing may deploy troops to East Africa hot spot, says Chinese envoy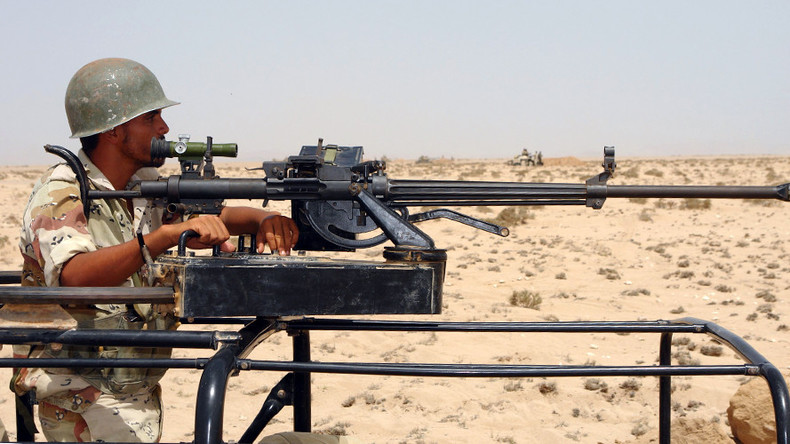 China would considering sending troops into the disputed border region between Djibouti and Eritrea, the Chinese envoy to the African Union said, as tension between the two East African countries mounts.
Beijing would consider intervening if border tensions between the two countries exploded, Kuang Weilin told the Associated Press on Friday, adding that he hoped the dispute would be "solved amicably."
China is already one of the biggest contributors to UN peacekeeping forces around the world, with over 2,500 troops deployed in global missions. There is no UN presence in either Djibouti or Eritrea, but earlier in July China deployed an unspecified number of troops to Djibouti to man its first overseas military base. The US also maintains a base in the country at Camp Lemonnier, its only one on the African continent.
Kuang told AP that the new Chinese base "will only have logistical purposes, not defense capabilities," and will focus on anti-piracy, peacekeeping and humanitarian efforts throughout Africa and western Asia.
In a front-page editorial, the People's Liberation Army Daily said the facility will increase China's abilities to maintain world peace, as it already has many UN peacekeepers in Africa and is closely involved in anti-piracy patrols. Reuters reported that the base has sparked concern in India as it offers easy access to the Indian Ocean, but Beijing has denied that it is attempting military expansionism.
In June, around 450 Qatari peacekeeping troops who were based in Dumeira were withdrawn as the Gulf country faced its own diplomatic crisis involving several of its neighbors. Doha had mediated between the two countries in a ceasefire agreement over the Dumeira border dispute.
Eritrea and Djibouti both claim Dumeira Mountain and Dumeira Island, which offer access to the important shipping lanes of the Red Sea between East Africa and the Arabian Peninsula, and in 2008 briefly fought a small border war in the area. Despite Qatar's mediation and a ceasefire agreement, tension between the two sides continues, with Djibouti accusing Eritrea of sending in troops into the disputed territory after the Qataris had left.
The border dispute also threatens to draw in Ethiopia, the largest and most powerful country in the region which has also fought a border war with Eritrea. The Ethiopian government has backed an African Union initiative to send a fact-finding team to Dumeira after Djibouti's accusations.
You can share this story on social media: