Cost of making western Mosul 'liveable' double previous estimates, UN warns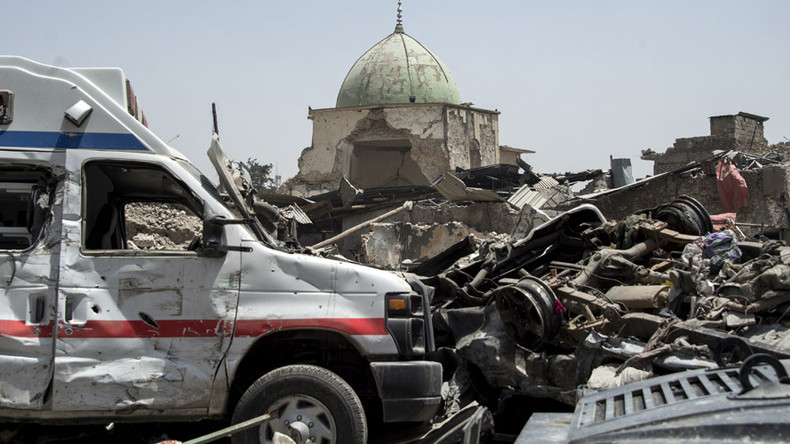 The cost of stabilizing areas of western Mosul and making them liveable is double previous estimates and will be about $700 million, the UN said, adding that though the fighting has ceased, "the humanitarian crisis has not."
Some 15 residential districts out of 54 in western Mosul have been "basically flattened," UN Deputy Special Representative Lise Grande said via videolink from Baghdad on Monday.
Twenty-three more are moderately damaged and 16 neighborhoods of the Iraqi city have light damage, she added.
"The fighting may be stopping but the humanitarian crisis has not," said Grande, who is also the UN's humanitarian coordinator in Iraq.
READ MORE: 'The liberation of Mosul has come at an incredibly high cost' - Human Rights Watch
The UN estimates that to stabilize western Mosul and make it liveable again, the organization needs more than $700 million. Of that sum, $237 million would be used for the moderately and lightly damaged areas and $470 million for the "flattened" neighborhoods.
"That is double the estimate for stabilization," Grande said, adding that fighting in the area was "so fierce and so much worse than what anyone else experienced."
According to UN figures, about 700,000 people have been displaced from western Mosul.
"We believe perhaps hundreds of people are still there [in western Mosul]," Grande said, adding that some 12,000 people were evacuated from the area in the last week of fighting. The majority of those are children and the elderly, who can't even walk unaided after suffering from malnourishment and lack of water.
READ MORE: 'Media ban during Mosul campaign helped conceal full extent of destruction'
Read more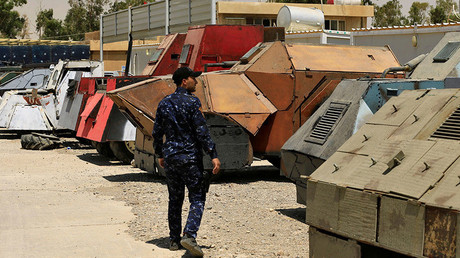 "The historic liberation of Mosul should not conceal the fact that the road ahead is extremely challenging," the special representative of the secretary-general for Iraq, Jan Kubis, told the Security Council on Monday.
Islamic State (IS, formerly ISIS/ISIL) terrorists showed "absolute disregard for human lives and civilization" by killing civilians, destroying property and making children suicide bombers, said Kubis, who also heads the UN Assistance Mission for Iraq (UNAMI).
The US-backed operation to retake Mosul from the terrorist group was launched in October of 2016. Iraqi authorities declared victory in liberating the city from IS earlier in July.
A day after the victory was announced, Amnesty International criticized the US-led coalition in Mosul for misplaced and excessive airstrikes, and urged it to publicly admit its failure to protect civilian lives. The NGO also proposed the establishment of a commission to look into reported violations.
It said the terrorist atrocities do not excuse the Iraqi and US militaries from their obligations under international law.