'No female clients due to Syrian worker': Hair salon causes online stir with misleading notice
Published time: 17 Jul, 2017 16:33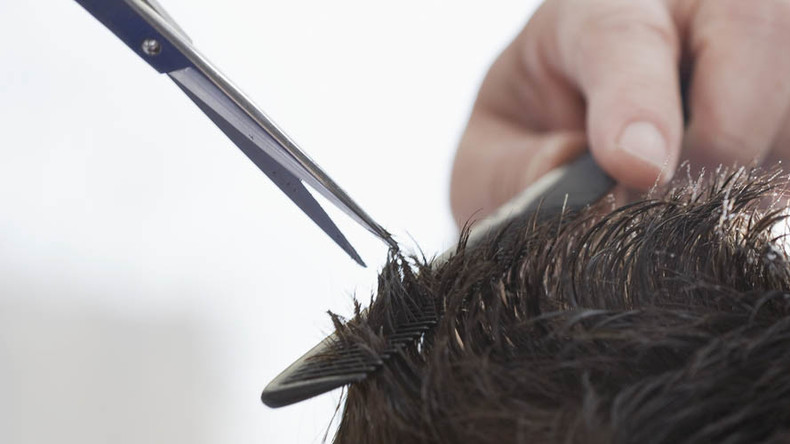 A hair salon in Germany provoked a wave of indignation on social media by saying it would not serve female clients for several days in the late afternoon as just one Syrian hairdresser who works "exclusively" with men would be on at that time.
"Dear clients, we will not serve any female clients after 16:00 between July 10 and July 15, 2017, due to reasons related to our staff. During this time, we will have only a Syrian hairdresser in our salon, who exclusively serves men," a notice placed on the front door of a Zwickau salon belonging to one of the biggest German networks of hair studios, The Frisoer Klier, said.
The message attracted public attention after one of the salon's female clients took a photo of it, which she then posted on Facebook. The post quickly provoked a wave of criticism against the salon as many people on social media called its policy "outright discrimination" against women.
"Racism against German clients," one person wrote on Facebook, according to Germany's Stern daily.
Some commentators quickly linked the perceived situation to what they called the Islamization of Germany. "Welcome to the Sharia [state]!" one Facebook comment read.

"Welcome to the new Germany, where women are not served by a Muslim hairdresser after 16:00… ANY MORE QUESTIONS?" another person wrote in a Twitter post.
"Islamization apparently belongs to an open and multicultural society," another Twitter post read.
"Where are all the women's rights activists? THAT is actually discrimination," one person wrote, commenting on the issue.
"That is the future of Europe: no more modern … clothes, vibrant hair colors, bare skin and parties!" another person said, as reported by Stern.
Some people also accused the salon of openly supporting ultraconservative forms of Islam "in which women have no rights and a hair salon that supports it cannot and should not be tolerated."
Others went further and called for boycott of the salon and the entire network.
Some people also wondered if it was a real notice or just "fake news."
Others believed that the hairdresser refused to work with female clients due to his religious beliefs and Syrian origin. They also said that the notice apparently hinted that women are not "welcome" in the salon at times when the man is there alone.
The wave of outrage forced the Klier network to issue an official statement on the matter, in which it explained that the Syrian employee simply lacked the sufficient qualifications to serve female clients and the issue had nothing to do with his beliefs or background.
READ MORE: Most refugees to stay jobless for years – German minister
The Klier also apologized for the "badly formulated" notice that led to the criticism.
"The employee, [who works in] the salon in question, is a barber from Syria. That means that the training he received back in his home country allows him to serve only men. And he does it perfectly. However, he lacks sufficient professional qualification to serve women," Klier said in a Facebook post, adding that the network "vehemently denies" that this issue is linked to "religiously motivated discrimination of women."
Not all comments on the social media were critical, however. Some people praised the salon for its efforts aimed at integrating refugees and migrants and giving them access to the German labor market.
"Thank you for your explanation and thank you for what you do to help refugees integrate into our labor market," one Twitter post read.
Others said that the nationality of the hairdresser should not have been put in the notice in the first place, adding that there would have been no outrage in that case.
Zum #Friseur-Salon #Klier:
Wäre das Wort "Syrer" nicht genannt worden, wäre es einfach nur ein Herrentag in einem Friseursalon.#Zwickau

— BrainDrain™ (@mannmitdemkoks) July 17, 2017