Lavrov: Any US conditions for return of Russian diplomatic property would be 'daylight robbery'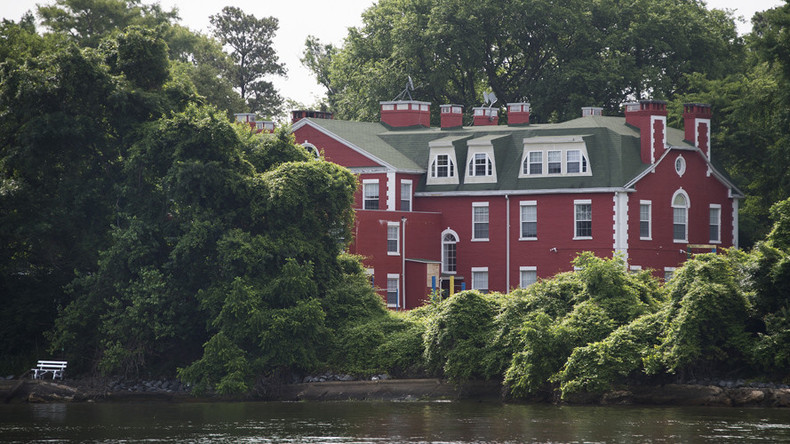 If Washington sets conditions for the return of Russian diplomatic property it seized it would be "daylight robbery," Russian Foreign Minister Sergey Lavrov said.
Lavrov was referring to a RIA Novosti report on Monday which cited a high-ranking unnamed White House official as saying that the US is not planning to return the diplomatic property to Russia without asking for "something in return."
"Is that source [the high-ranking official] anonymous?" Lavrov asked, while speaking to journalists on Monday. "So, I believe that their conscience is unclear. As for the issue [not returning the Russian diplomatic property without any preconditions], I consider it daylight robbery," he said.
"It looks like some highway thieves are commenting on this situation," Lavrov added.
"How is that: to seize property which was assigned by a bilateral intergovernmental ratified document, and to give it back they follow the principle, 'Mine is mine, and yours will be shared,'" Lavrov said.
The foreign minister added he hopes that the Trump administration has people with logic who understand that their predecessors in the Obama administration decided to seize the Russian property, as well as expel 35 Russian diplomats, in "a state of agony."
According to Lavrov, the Obama-led authorities did not know "how else they could ruin [Moscow's] relations with Washington in such a way that the Trump administration would fail to restore them."
"Such a zealous desire to seek some 'hidden' channels of Russian influence on what is happening in the US is clearly not subsiding, to my great regret, and does not add confidence that we would be able to establish normal cooperation in international relations," Lavrov said.
Earlier on Monday, Russian President Vladimir Putin's spokesman, Dmitry Peskov, told journalists that Russian property in the US should be returned to Moscow without any conditions.
"We still hope that our American colleagues will demonstrate a certain political wisdom and political will," he said.
Earlier in July, Sebastian Gorka, deputy assistant to President Donald Trump, said that Washington may hand two diplomatic compounds seized by the Obama administration back to Moscow if it sees "acts of good faith" from the Kremlin, similar to the recently brokered ceasefire in Syria.
"We want to give collaboration and cooperation a chance," Gorka told CNN in an interview.
Gorka's statement came amid demands from several US lawmakers that the premises not be returned to Russia, arguing that such a step "would embolden" Moscow and "invite a dangerous escalation in the Kremlin's destabilizing actions," according to a letter signed by Senators Marco Rubio (R-Florida), Jeanne Shaheen (D-New Hampshire), and Johnny Isakson (R-Georgia).
The US administration led by then President Barack Obama seized two Russian diplomatic properties, in Maryland and New York, in December 2016 as retaliation for alleged Russian interference in the presidential election. The US then also expelled 35 Russian diplomats.
Moscow denies the allegations of election meddling, and was outraged as it believes the property has diplomatic immunity and was thus seized in violation of the 1961 Vienna Convention on Diplomatic Relations.