Belgium allows police to carry loaded guns during National Day parade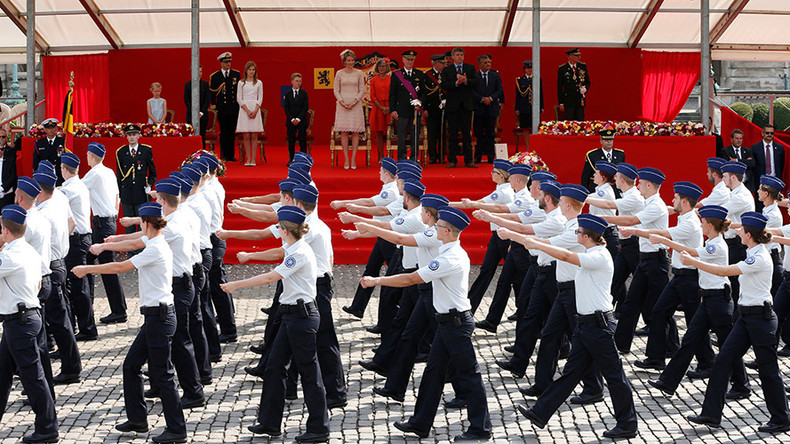 Over 100 police officers in Belgium will "exceptionally" have their service guns loaded with live ammunition during military and civil parade next week, local media report. The measure comes amid the ongoing high terrorist threat level.
The decision to modify protocol and arm 132 police officers with live ammunition on National Day celebrations on July 21 was announced this week by Belgian Federal Police spokesman Peter De Waele, public broadcaster RTBF reported.
While law enforcement and emergency services participating in the parade usually have unloaded weapons, this year their guns will be "in the same state as when they patrol the streets," the official said, adding that the exceptional measure is related to the terrorist threat level in the country.
Currently, it is next to the highest, at level three out of four, according to RTBF.
The amendment of the protocol issued this week, following a number of consultations, was requested by police units who said they needed to be able to do their job properly in case of emergency, Het Nieuwsblad newspaper reported.
"If a situation occurs, they can intervene as expected from a police officer," public police service secretary Jan Adam said.
Read more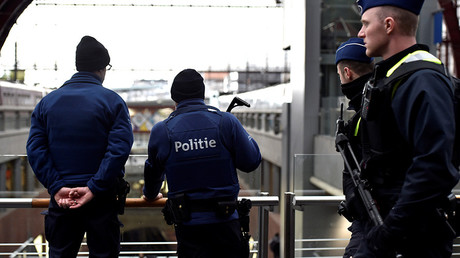 Along with these police units, over 1,600 soldiers will take part in the parade. Military personnel will carry weapons with no live ammunition, military spokesman Major Olivier Severin announced.
Belgian military personnel not directly involved in the celebrations but engaged in a 'Vigilant Guard' security operation – which has been underway in support of federal police units patrolling the streets of Belgium's major cities, as well as airports and nuclear plants – will be armed with loaded guns as usual.
The EU country has been at the epicenter of the European fight against terrorism, having a substantial migrant population and the largest per capita recruitment of fighters that leave Belgium to join terrorist groups in Iraq and Syria.
One of the deadliest terrorist attacks hit the Belgian capital, Brussels in March 2016, when two suicide bombings shook the airport in Zaventem, and the central Maalbeek Metro station. Over 30 people were killed and more than 300 injured.
READ MORE: Belgian authorities neutralize suspected suicide bomber after botched 'terrorist attack'
In late June, Belgian soldiers shot dead a suspected suicide bomber after a small explosion echoed through the central train station in Brussels. Authorities described the incident as an attempted "terrorist attack."
Earlier this month, following a number of raids in the capital, federal police have detained two men on terrorism charges after discovering explosives, loaded AK-47s, police and other uniforms – all indicating a potential large-scale attack.