Indonesia renames part of S. China Sea, Beijing calls move 'meaningless'
Published time: 14 Jul, 2017 15:39
Edited time: 15 Jul, 2017 11:30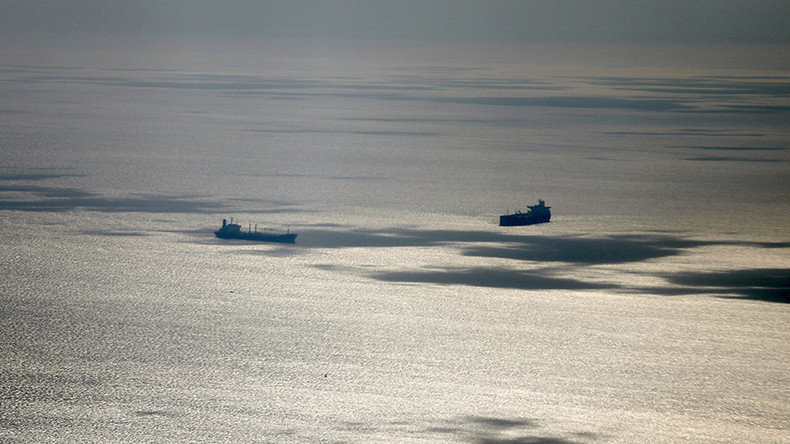 Indonesia has renamed part of the South China Sea, reaffirming its position that Beijing's claims to the waterway infringe on its exclusive economic zone. China says the renaming is "totally meaningless."
The country renamed the northern reaches of its exclusive economic zone in the South China Sea on Friday, choosing instead to call it the North Natuna Sea.
The Ministry of Maritime Affairs unveiled a map with the new name on Friday.
"We want to update the naming of the sea we gave a new name in line with the usual practice: the North Natuna Sea," the ministry's deputy of maritime sovereignty, Arif Havas Oesgroseno, told reporters, as quoted by Reuters.
Although Indonesia has long stated that it has no maritime disputes in the South China Sea, of which Beijing claims more than 90 percent, it says China's contentious maritime boundary – known as the 'nine-dash-line' – overlaps its exclusive economic zone around the Natuna islands.
Indonesia has clashed with China over fishing rights around the islands. It has detained Chinese fishermen and expanded its military presence in the area in the past 18 months. Meanwhile, Chinese Foreign Ministry spokesman Geng Shuang said he was unaware of the details of the issue, but stressed that the name South China Sea has international recognition and clear geographic boundaries.
"Certain countries' so-called renaming is totally meaningless," he told a daily news briefing on Friday. "We hope the relevant country can meet China halfway and properly maintain the present good situation in the South China Sea region, which has not come easily."
China has previously defended its operations in the disputed waters around the Natuna Islands, saying its fishing boats are operating in "traditional Chinese fishing grounds" – a claim which Jakarta disputes.
The move by Indonesia is the latest act against Beijing's vast territorial claims in the South China Sea. Just last week, Vietnam extended an Indian oil concession off its coast, while a joint venture led by state-owned oil company PetroVietnam drilled further south. China has a territorial claim in both areas.
On Wednesday, the director of the Philippines Energy Resource Development Bureau said the country could lift a suspension on oil and gas drilling on the Reed Bank – an underwater mountain also claimed by China – by December.
The drilling was suspended in late 2014, while the Philippines sought an international ruling on China's territorial claim. Manila won the case at the Permanent Court of Arbitration in the Hague, with Beijing refusing to recognize the decision. Beijing has disputes with Brunei, Malaysia, the Philippines, Vietnam, and Taiwan in the South China Sea.
In an effort to flex its strength in the region, China has constructed artificial islands in the disputed Spratly chain. The islands have runways, aircraft hangars, radar sites, and hardened surface-to-air missile shelters, according to satellite photos analyzed by the Washington-based Center for Strategic and International Studies (CSIS).