ISIS threats against Women's Euro 2017 tournament probed by Dutch counterterrorism police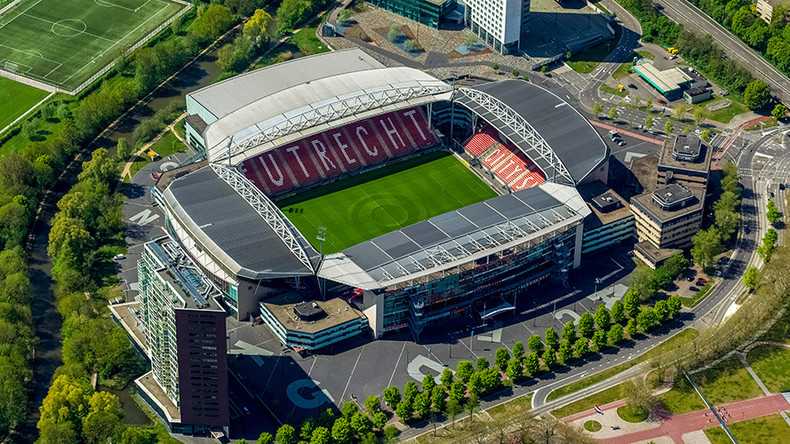 The Dutch counterterrorism agency NCTV is investigating online threats made by Islamic State-affiliated militants against the UEFA Women's Euro 2017 soccer tournament scheduled to take place in the Netherlands next week.
The group named 'Lone Mujahid,' posted on the encrypted Telegram messaging service calling for unaffiliated believers, inspired by recent attacks in London and Manchester, to carry out a copycat attack at the upcoming tournament.
"We take today's threat very seriously, of course," said Lodewijk Hekking, spokesperson for the Ministry of Security and Justice, as cited by RTL News. "There are more of these types of threats. However, I do not give a view of the seriousness of this."
The threat specifically called for an attack on the football stadium in the cIty of Utrecht on July 19 when England are scheduled to play Scotland.
"We take it seriously. We are in close contact with the NCTV. They do research," tournament spokesperson Annette van Trigt said, also cited by RTL.
READ MORE: Charges mulled against Wilders over anti-Islam tirade implying Koran incites terrorism
The group posted four photos on July 11, 2017 showing a detailed stadium map and 'inspiration' guides of how previous attacks were carried out. It also posted a series of inflammatory hashtags.
While NCTV is taking the threat seriously, the agency has yet to raise the national threat level, which currently stands at level four out of five, meaning the threat of attack is substantial but no clear evidence exists that one is imminent.
Berichtgeving dreiging EK vrouwenvoetbal is bekend. Nemen signaal serieus, hebben contact met @KNVB en onderzoeken de dreiging.

— DickSchoof (@DickSchoof) July 12, 2017
Dick Schoof, the national coordinator for counterterrorism and security, confirmed the severity of the threat and said he was already in contact with the Dutch Women's Football Association regarding the upcoming event.
The cities of Deventer, Breda, Tilburg, Rotterdam, Doetinchem and Enschede will also host games. The final will take place Sunday, August 6 in the De Grolsch Veste stadium in Enschede.