US troops march in Paris ahead of Bastille Day parade to be attended by Trump (PHOTOS)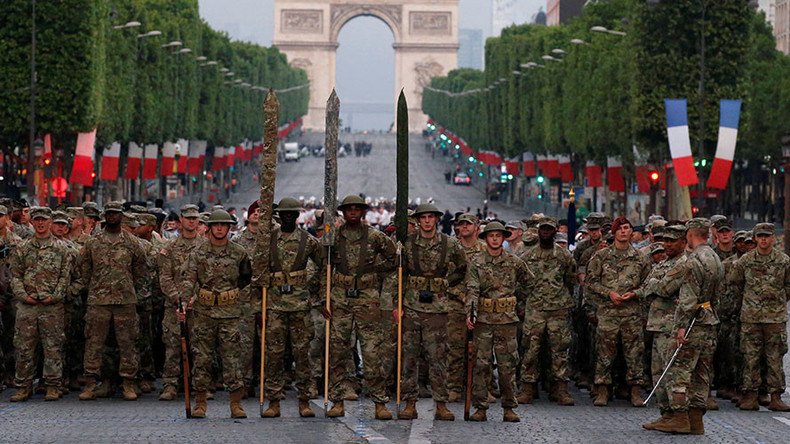 US troops have marched in Paris ahead of a Bastille Day military parade which will be attended by President Donald Trump later this week. The US leader was invited to the event by his French counterpart, Emmanuel Macron.
The troops could be seen marching in formation down the Champs Elysees in the French capital early on Monday, according to Reuters.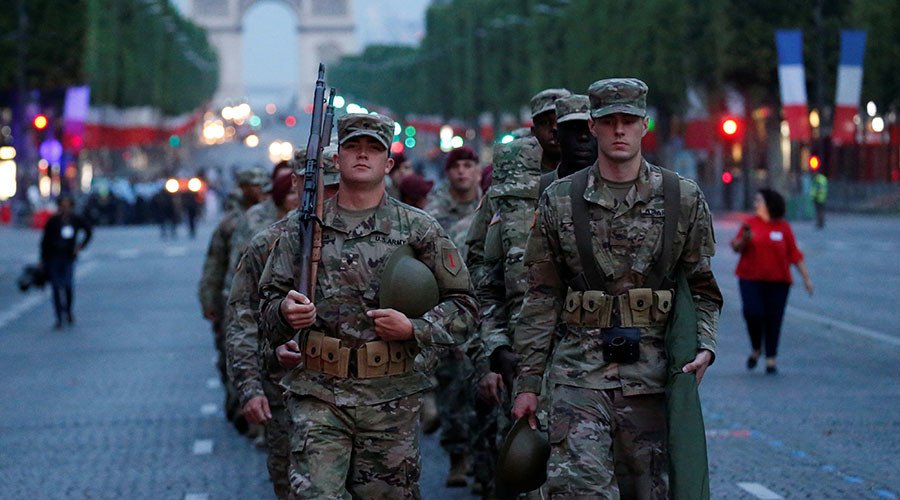 The march was part of a rehearsal for Friday's Bastille Day parade, which will be attended by Trump.
The US president was invited to the upcoming event by French President Macron, as this year's parade marks 100 years since the US joined World War I.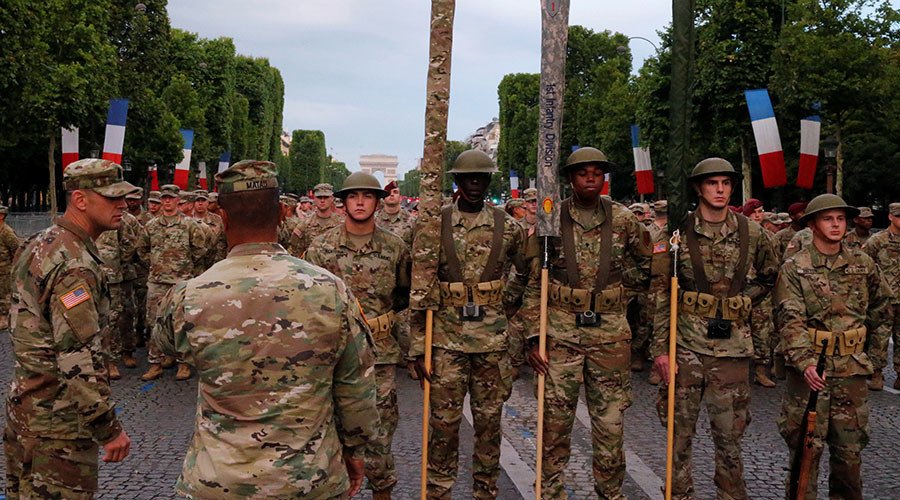 Around 190 troops from the US Army, Navy and Air Force will march alongside thousands of French servicemen and women in the Friday parade, and US military planes will contribute to the grand flypast.
Some of the marching troops on Monday were members of the US Army's 1st Infantry Division, which was founded in 1917, the same year the US entered World War I. Some were wearing helmets from the era.
Macron's invitation for Trump comes despite the French president publicly voicing his discontent with his US counterpart's decision to pull out of the Paris climate accord.
Trump has also made his French political opinions clear in the past, stating during France's presidential election this year that Macron's opponent, far-right leader Marine Le Pen, was a better choice for president.
Bastille Day commemorates the storming of the Bastille on July 14, 1789, which was a turning point in the French Revolution.
Last year's celebrations were marred by a terrorist attack in Nice, when a driver plowed a truck into spectators watching a fireworks display. Eighty-six people were killed.
You can share this story on social media: