'I hope the climate will be better now': Putin pokes fun at Macron for being late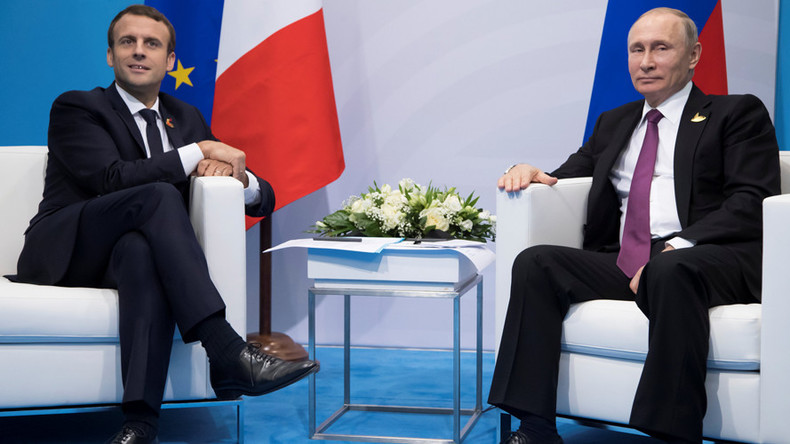 President Vladimir Putin's wit was on show when he took a jab at his French counterpart for being late for a bilateral on the margins of the G20 summit in Hamburg.
Emmanuel Macron explained he was late because of a long discussion with his colleagues concerning climate issues. "I hope the climate will be better now," a smiling Putin fired back in response.
Earlier, Macron repeatedly stated that he attaches great importance to climate change. The Russian president assured his French counterpart that Moscow stands by the Paris agreement and will fulfill its obligations under the accord.
"You know our position [on this issue] – we adhere to the Paris agreement, we have taken relevant decisions and we are determined to abide by them," Putin told Macron.
The French leader thanked the Russian president for "the commitments [he] made regarding climate change" and added that "if we do not make such commitments, nothing will just work out spontaneously."
Macron also expressed confidence that environmental protection measures are "compatible" with innovations and economic growth.
Apart from climate issues, the two leaders also discussed bilateral relations and expressed satisfaction with the "quality and the intensity" of bilateral contacts.
READ MORE: Macron to Putin: 'We can move to new phase in Russia-France relations'
Macron added that Paris and Moscow can now move forward to a "new phase" in relationships.