US, Poland agree to strike deal on Patriot missile defense systems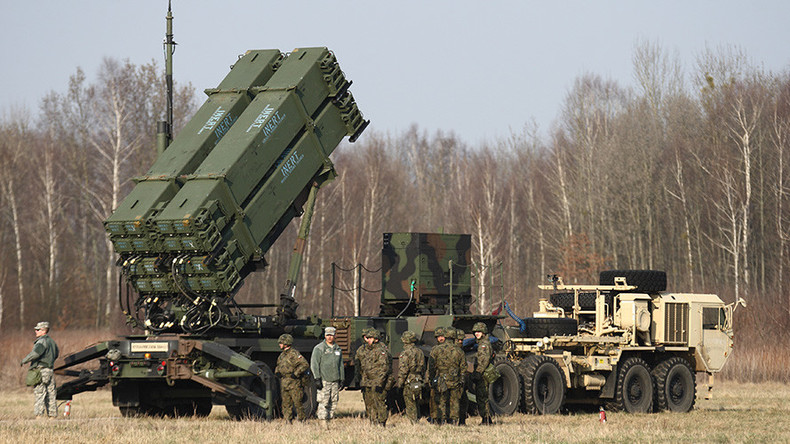 Warsaw and Washington have signed an agreement on delivering of American Patriot missile defense systems to Poland by 2022, according to the Polish Defense Ministry. The agreement was signed during US President Donald Trump's visit to Poland.
"A memorandum was signed tonight that the US government has agreed to sell [to] Poland Patriot missiles in the most modern configuration," Defense Minister Antoni Macierewicz stated, as cited by Reuters. The statement came on Thursday morning while Trump was in Warsaw with a short visit before departing to the G20 summit, which will start in Hamburg, Germany, on Friday.
The cost of the system has not been announced, as the purchase deal has not been signed yet. Earlier, Poland had expected to pay up to $7.6 billion for the purchase of eight Patriot missile defense systems, which are expected to be delivered to the country by 2022.
"The system in which we're acquiring the missile is especially adapted for the needs of the Polish Army," Macierewicz said as quoted by the Financial Times.
Speaking at a news conference after the meeting with Trump, Polish President Andrzej Duda said he has "a feeling that the United States is serious about Poland's security." Warsaw has repeatedly expressed concerns about its security due to "growing aggression and a growing threat from the East," apparently hinting at Russia.
Meanwhile, the US president stated that Washington is working with its NATO ally to deal with Russia's "destabilizing behavior."
Trump raised the same issue later in a speech in Warsaw's Krasinski Square.
"We urge Russia to cease its destabilizing activities in Ukraine and elsewhere, and its support for hostile regimes including Syria and Iran, and to join the community of responsible nations in our fight against common enemies and in defense of civilization itself," he said.
Duda said that "there is no doubt that the presence of American troops and NATO troops in Poland today is absolutely justified" in the light of the security situation in Europe, coming Russian-Belarusian drills and the situation in Ukraine. Poland hosts up to 5,000 American troops, but the presidents "did not discuss guarantees" of the troops' future, Trump noted.
READ MORE: 'NATO buildup on Russian borders erodes global security' – Moscow
Moscow has repeatedly condemned the NATO buildup in the Baltic Sea and Eastern Europe, including the deployment of new elements of the US missile defense. While the alliance continues sabre rattling close to its borders, Russia has started preparations for the upcoming joint strategic drills Zapad-2017 (West-2017), which will be held in Belarus later this year.
Russia immediately responded to Trump's statement on its "destabilizing behavior."
"We do not agree with this approach," the Kremlin spokesman Dmitry Peskov stated. The statement came just one day before the long-awaited meeting between Russian President Vladimir Putin and his US counterpart Donald Trump. The Kremlin expects that the two leaders will establish "a working dialogue, which is probably vital for all the world in terms of improving efficiency in resolving a critical mass of conflicts and problems."
You can share this story on social media: