NATO stages 1st-ever war games in Baltic 'weak spot' to defend from 'Russia threat' (PHOTOS)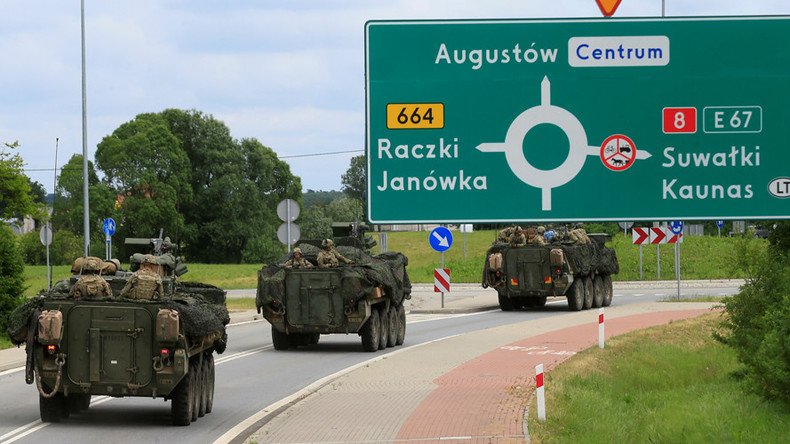 British, Polish, American and Lithuanian troops took part in military exercises in the Suwalki Gap on the border between Poland and Lithuania, "protecting" NATO's soft spot from the "Russian threat" for the very first time.
Some 1,500 NATO troops participated in the war games in the Suwalki Gap over the weekend, alongside US helicopters and British aircraft, training to protect the area from alleged "aggression."
The Gap is a small 104km patch of land on the border with Poland, Lithuania and Belarus, as well as the Russian exclave of Kaliningrad.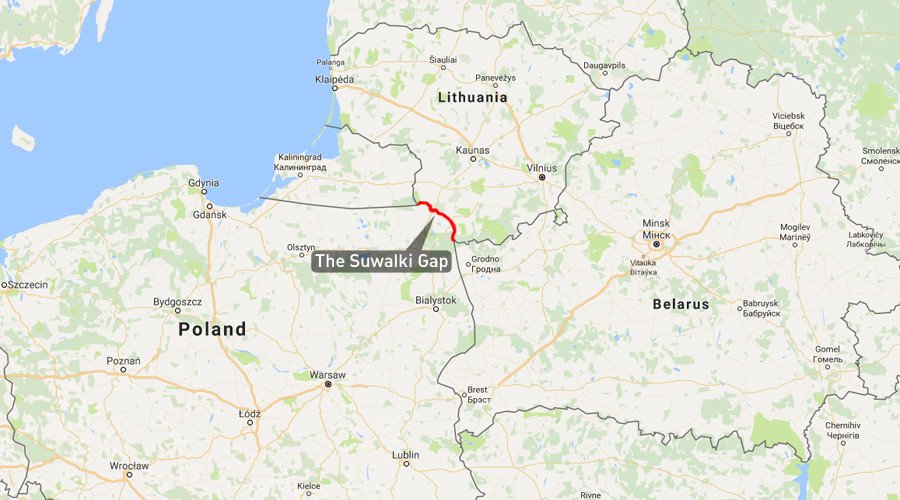 "The Gap is vulnerable because of the geography. It's not inevitable that there's going to be an attack, of course, but... if that was closed, then you have three allies that are north that are potentially isolated from the rest of the alliance," US Lieutenant General Ben Hodges told Reuters.
"We have to practice, we have to demonstrate that we can support allies in keeping [the Gap] open, in maintaining that connection."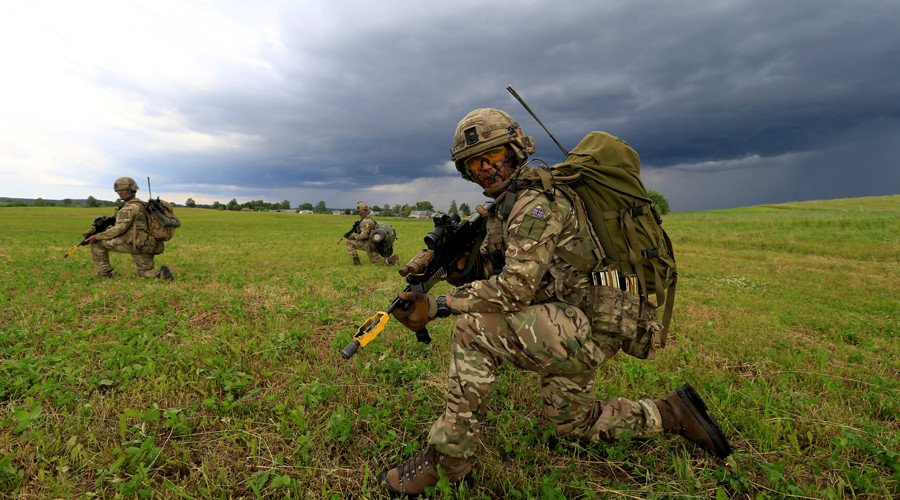 While 1,500 troops would struggle to meet the requirements to cover the Gap in the event of any real conflict, the drills are essential for the Baltic States to feel the support of the alliance, the head of Lithuania's land forces, Brigadier General Valdemaras Rupsys, believes.
"This is only a small-scale drill compared to what would be needed in case of a real attack, but it is important for us because it shows that allies share our worries," Reuters quoted Rupsys as saying.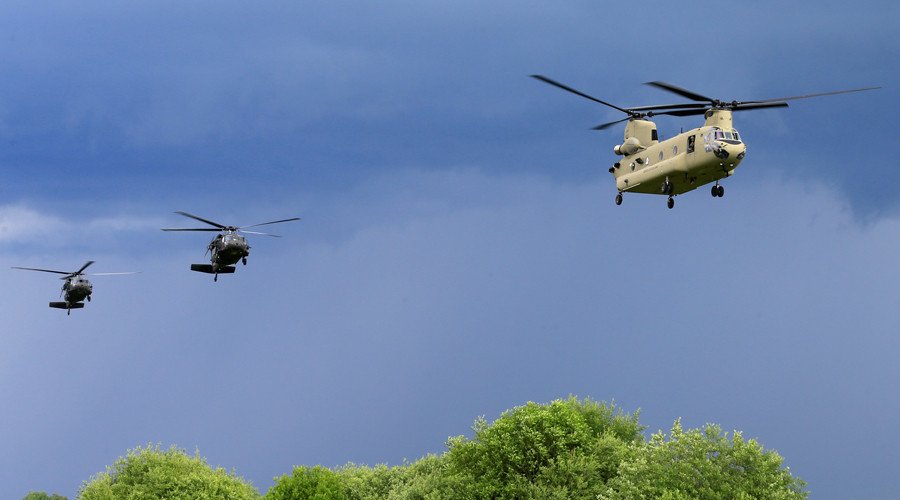 The leader of the US battle group in Orzysz, Lieutenant Colonel Steven Gventer, seemed to be more optimistic and said the drills presented a "credible defense force that hopefully will deter aggression."
"But if not, we'll be prepared to move to defend the borders of NATO," he added.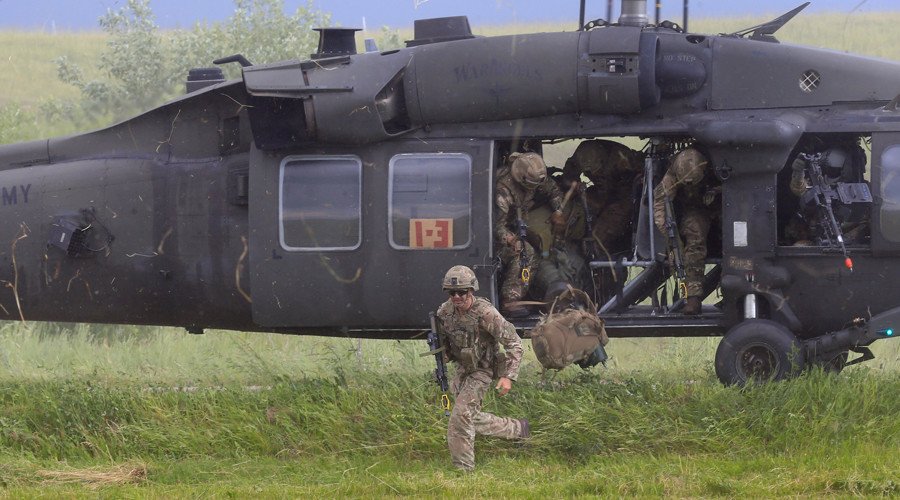 The war games in Suwalki Gap came amid the ongoing 10-day Iron Wolf exercise held in Lithuania. The two drills are a part of a broader NATO exercise known as Saber Strike, taking place in the Baltic states and Poland, aimed at deterring the alleged "Russian threat."
Russia has repeatedly denied the existence of any plans to attack the Baltic States, and denounced NATO's military buildup along its borders as a threat to national security.
In February, Russian President Vladimir Putin blamed NATO for provoking a conflict with Moscow and using its "newly-declared official mission to deter Russia" as a pretext.
Also in February, while speaking at the Munich Security Conference, Russian Foreign Minister Sergey Lavrov said that "NATO's expansion has led to an unprecedented level of tension over the last 30 years in Europe."
You can share this story on social media: