Russian military police to patrol de-escalation zones in Syria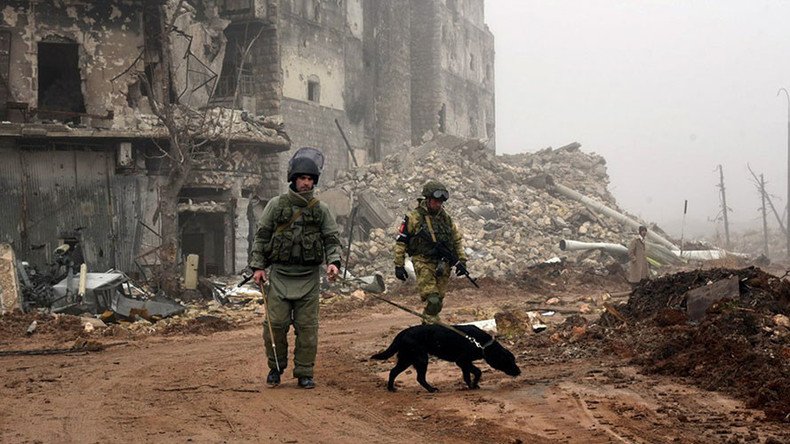 Special units of Russian military police, equipped with light arms, will be deployed to de-escalation zones in Syria to provide safety and security there, Russia's special representative on Syria has announced.
The units will be tasked with "controlling" fulfilment of peace agreements and will not be on any "combat mission," the special representative of the Russian president on Syria, and the head of Moscow's delegation at the Astana talks, Aleksandr Lavrentiev, told the media on Wednesday.
The military police "will be based along security lines in de-escalation zones," the Russian official said, adding that further decisions on the presence of the Russian units in Syria are now being discussed in Astana.
"I would like to emphasize that those are non-fighting units," Lavrentiev said. They will only have light arms for self-defense, he explained.
Moscow also suggested other CIS (Commonwealth of Independent States) should consider sending peacekeeping missions to Syria.
"At the moment the question is... which countries' military observers should be involved in the peacekeeping mission in Syria," Lavrentiev said. "No one is questioning Russia's participation, so we've addressed all the CIA countries with the suggestion to consider sending, within reasonable limits, contingents to jointly monitor the situation."
Russia is "not forcing anyone" to do it, Lavrentiev stressed, but would welcome others' decisions to join in.
The recent round of talks on the Syrian settlement in the capital of Kazakhstan, Astana has centered around seven new documents on de-escalation zones and other mechanisms to provide peace in the war-torn country.
The three guarantors – Russia, Turkey, and Iran – are now concentrating their efforts creating three more de-escalation zones, the head of Moscow's delegation said.
"The priority" is now on Idlib, Homs, and East Ghouta provinces, Lavrentiev said.
A fourth de-escalation zone in southern Syria has also been considered, but it needs the involvement of other countries, such as the US and Jordan, who have influence in the region.
Washington's participation is expected in the next round of talks in late August, where there is hope for progress, fueled by a long-anticipated Putin-Trump meeting.
You can share this story on social media: