Russia proposes 4 de-escalation zones in Syria to restart stalled peace process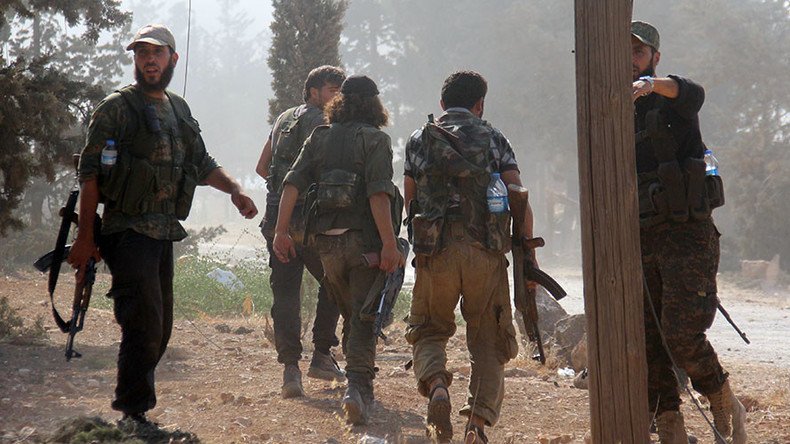 At the new round of Syria peace talks in Astana, Russia has proposed the establishment of four de-escalation zones in the war-ravaged country. The plan aims to break the years-long deadlock over separating extremist groups from the moderate opposition.
READ MORE: US to send senior MidEast diplomat to Syria talks in Astana after Putin-Trump call
"As you know, the Russian Federation is making intensive efforts to promote the Syrian peace settlement and is developing various schemes to strengthen the ceasefire agreement and make this agreement more effective," Russia's special presidential envoy for Syria, Aleksandr Lavrentiev, said at a press briefing summarizing the first day of the peace talks in Astana.
"We believe that [the creation of de-escalation zones in Syria] can really help to move along the long-standing problem of separating the moderate Syrian opposition from terrorist organizations, primarily the Islamic State [IS, formerly ISIS/ISIL] and Jabhat al-Nusra [the al-Nusra Front], and will help significantly reduce the level of armed confrontation between the Syrian armed opposition and government forces," Lavrentiev said.
He lamented that the efforts undertaken by the former US administration for the last one and a half years to separate the so-called moderate opposition from Al-Nusra terrorists have brought no fruit.
The Russian plan, according to Lavrentiev, is to single out four hotspots in which the most intense fighting between government forces, the moderate opposition and extremist groups are taking place.
"We decided to go this way to create such zones in which the fight against terrorist organizations will be directly taken up by the moderate opposition themselves with the support of the guarantor countries," he said.
Details of the four proposed de-escalation zones are still being ironed out, but the documents are due to be ready for signing by Thursday.
On Wednesday, Russian President Vladimir Putin said that he had also discussed de-escalation zones with Turkish President Recep Tayyip Erdogan and US President Donald Trump, along with the Syrian and Iranian leadership.
Wednesday also marked the first time the US had a presence at the Syrian peace talks in Astana, having previously only been represented by their ambassador to Kazakhstan, George Krol.
This time, the Russian delegation, led by Lavrentiev, met with Acting Assistant Secretary of State for the Bureau of Near Eastern Affairs Stuart Jones.
Russia, Turkey, Iran, Jordan and members of the Syrian government and opposition are also taking part.
READ MORE: Bad connection: US-Russia partnership faces 'natural resistance' from Congress hawks
You can share this story on social media: