Pack it in: Russian couple caught sneaking out loo roll, booze & flowers at Turkish hotel (VIDEO)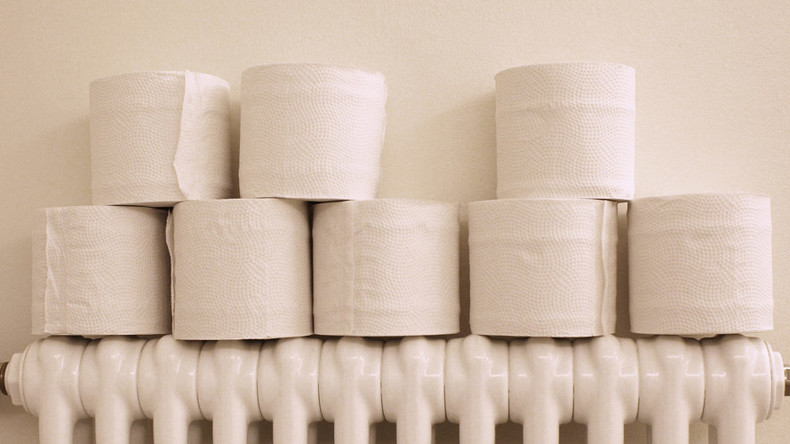 A couple from Russia has been nabbed sneaking out an array of items from a Turkish hotel, including 14 rolls of toilet paper. The embarrassing moment of unpacking the pair's suitcases full of their haul was caught on video.
Hotel staff discovered 14 rolls of toilet paper, 5 liters of Baileys liqueur, slippers, bathrobes, as well as uprooted flowers and dozens of oranges and apples, all carefully packed in two suitcases. The search unfolded right in the hallway, as the would-be looters stood watching - as can be seen in the video shared on Mash news channel on Telegram.
The couple, from the Russian Urals, were on holiday in the Turkish resort of Alanya, a popular destination for Russian tourists.
Hotel workers had reportedly watched the two daily getting shots of Baileys at the bar and bringing them to their room, while a gardener reported that hotel flowers had been pulled up. Other factors, including toilet paper running out surprisingly quickly, led hotel staff to check security cameras in an effort to catch the culprits, the Telegram channel says.
The couple were asked to show the contents of their suitcases when checking out, upon which workers found alcohol in plastic bottles, fruit wrapped in bags, as well as flowers watered and packed. With the case closed, the Turkish hotel staff then asked the tourists to pay $231.43, according to the Telegram channel.
According to Mash, the husband is an entrepreneur and owns two firms in the city of Nefteyugansk.