'Be more lethal': Major Australia & US joint military exercise kicks off in Pacific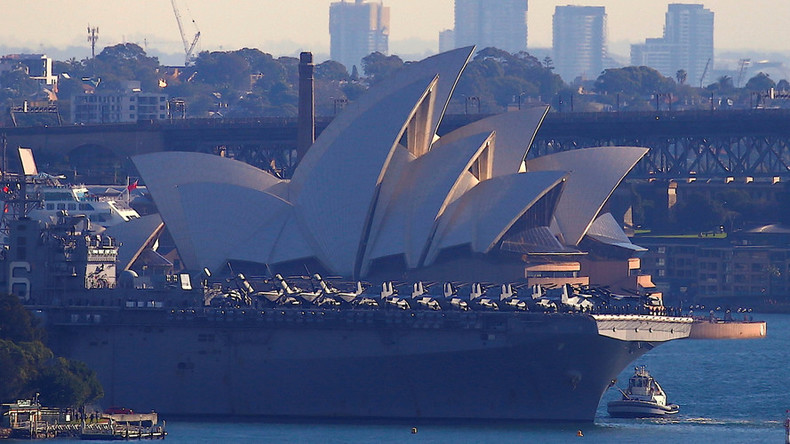 Australia and the US have started their largest-ever combined military drills involving various activities, mostly at sea. As well as honing military skills, the exercises are aimed at sending a message to "friends, allies, partners and potential adversaries."
"This realistic and challenging exercise provides endless opportunities for our nations to innovatively prepare for regional and global security challenges," the US Pacific Command chief, Admiral Harry Harris, said Thursday at the opening ceremony of the biennial Talisman Saber drills.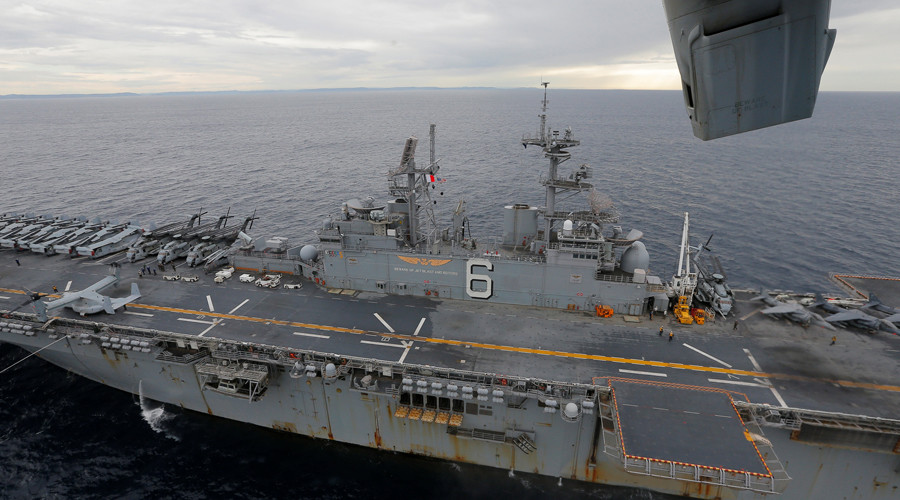 Speaking on board the 'USS Bonhomme Richard,' an amphibious assault ship, Harris called on the forces "to be faster, more precise, more cost-effective, and – most importantly – more lethal."
"I'm pleased about that message it sends our friends, allies, partners and potential adversaries," he told reporters, as quoted by Reuters.
READ MORE: Almost half of Australians wary of China military threat – poll
Being held for the seventh time, Talisman Saber will last until late July, with more than 33,000 Australian and American troops engaged. Along with the 'USS Bonhomme Richard,' 20 other ships and more than 200 aircraft will take part in the activities in multiple locations in and around Australia.
The extensive training, sought to work out high-end war-fighting scenarios, will cover special forces activities, amphibious landings, parachuting, land force maneuvers, urban operations, air operations, maritime operations and the coordinated firing of live ammunition and explosive ordnance from small arms, artillery, naval vessels and aircraft.
"This alliance has strengthened peace and prosperity – not only in the Indo-Asia-Pacific, but across the globe," Harris said.
The training comes amid rising tensions in the South China Sea, with China beefing up its naval activities in the region. It has become more active lately as it claims the disputed Spratly and Paracel Islands, which are also contested by Brunei, Malaysia, the Philippines, Taiwan and Vietnam.
READ MORE: China has every right to deploy military assets on Spratly Islands – Beijing