Elderly woman throwing coins in engine 'for good luck' causes 5-hour plane delay
Published time: 27 Jun, 2017 21:08
Edited time: 28 Jun, 2017 10:41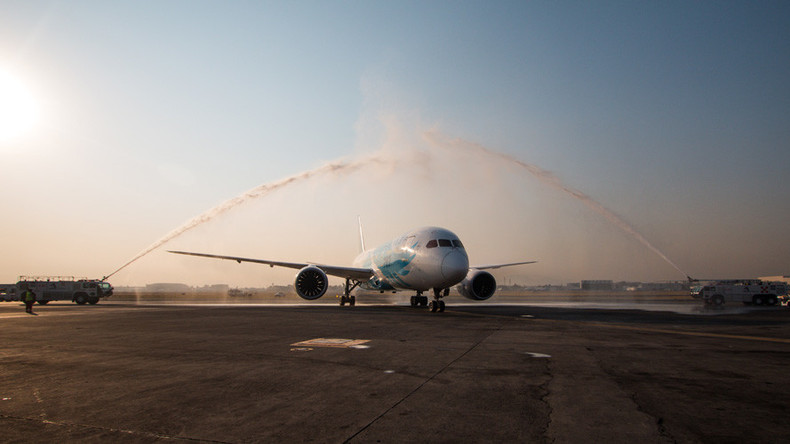 A plane in China has been delayed after an old lady was caught throwing coins in the engine, supposedly for good luck.
On Tuesday, Flight CZ380 from Shanghai Pudong International Airport Guangzhou with 150 passengers on board was delayed after airport employees, alerted by her fellow passengers, caught an elderly woman throwing coins into the engine of the aircraft.
Qiu Mu, 80, had apparently been praying for a safe and uneventful flight, but had she not been discovered, the coins may have been sucked into the engine core, causing considerable damage to moving parts and possibly even a catastrophic engine failure.
READ MORE: Snake on a plane: Venomous green viper spotted on board AeroMexico flight (VIDEO)
Police were called to the scene and the flight was delayed by nearly five hours as staff searched the engines, finding eight coins on the ground and another one in the engine itself.
The elderly passenger, who has no history of mental illness or a criminal record, and her family have been detained by airport security. Even though she did not cause any damage, she could still be held criminally responsible for causing delays which could result in a fine and detention for over five days.