Kazakhstan denies reports of talks on troop deployments to Syria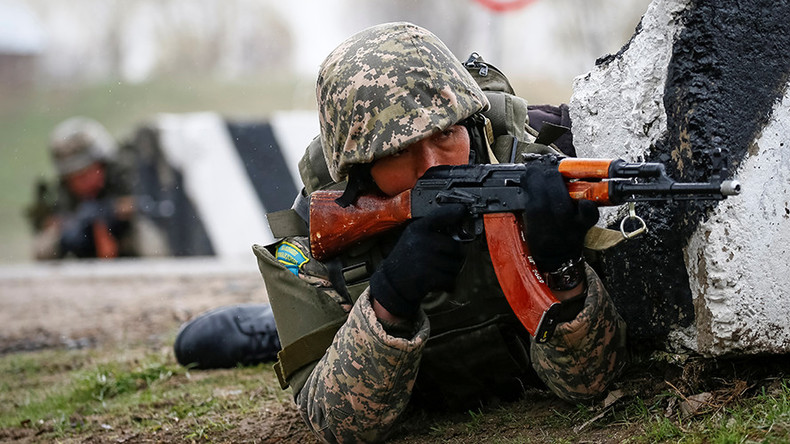 Kazakhstan, Russia's close military ally and economic partner, did not engage in talks on sending troops to secure the so-called de-escalation zones in Syria, the country's foreign minister said, denying previous reports on the issue.
"Kazakhstan is not in talks with anyone on deploying its service members to Syria," Foreign Minister Kairat Abdrakhmanov said on Friday, as cited by RIA Novosti.
Read more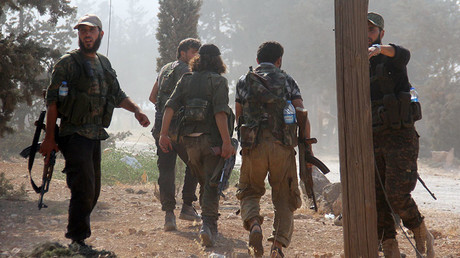 Abdrakhmanov, who previously served as Kazakhstan's envoy to the UN, said the issue of "ensuring security of the four de-escalation zones in Syria rests with the guarantors of the Astana process," referring to multilateral peace talks brokered by Russia, Turkey and Iran earlier in January.
"It is crucial for our country that we have a UN Security Council resolution and a respective UN mandate before discussing a possibility for our peacekeepers to be deployed to any hotspot in the world," he said.
Kazakhstan's military has seen almost no overseas deployments during the last decade. Until 2008, a small Kazakh contingent comprising paramedics and bomb disposal experts was stationed at Camp Echo in Iraq as part of the Polish-led Multinational Division Central-South.
Earlier, some Russian media reports suggested Moscow had engaged in talks with Kazakhstan and Kyrgyzstan about the prospective deployment of their forces, alongside Russian military police, as part of a safe-zone monitoring mission in Syria.
Meanwhile , Kyrgyzstan's Foreign Ministry and General Staff said they had "no information" on talks over possible deployments to Syria.
"We do not have any information concerning potential participation of the Kyrgyz forces in the operations against international terrorist organizations in Syria in cooperation with Russia," a Kyrgyz Foreign Ministry spokesperson told Interfax.
Earlier on Thursday, Turkish presidential spokesperson Ibrahim Kalin told journalists in Ankara that Turkey and Russia could send their forces to Syria's Idlib province, currently controlled by armed opposition groups, as part of the mission.
"We are working on a mechanism, which envisages that the Idlib province will most likely see the deployment of the Turkish and Russian forces [tasked with monitoring the situation in the local de-escalation zone], while the [situation in the] Damascus suburbs will be mostly controlled by the Russian and Iranian military," he said, as reported by the Turkish Anadolu news agency.