Islamabad decries US drone strikes amid reports Trump mulls more such ops in Pakistan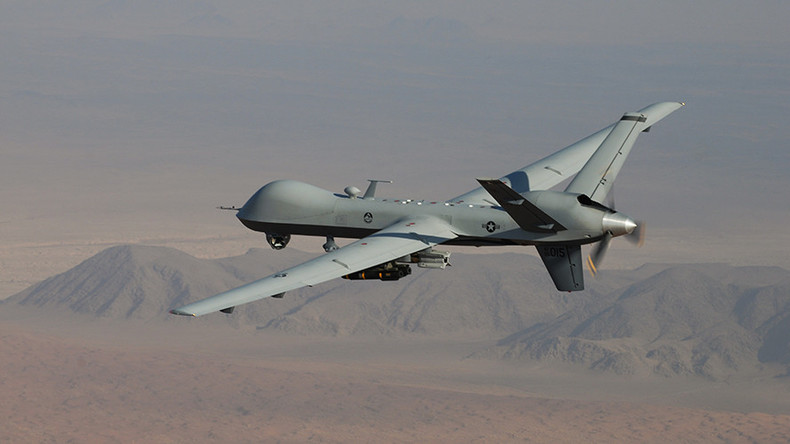 Pakistan has slammed US drone strikes on its territory amid reports that the Trump administration may widen such operations in a bid to pin down the Taliban in neighboring Afghanistan.
Washington maintains that Pakistan harbors the Afghan Taliban and other Islamist militants fighting the American-backed Kabul government, a claim Islamabad consistently denies. Recently, US officials said Trump's new Afghan policy would include an increase of drone attacks – possibly on Pakistani territory.
A spokesman for Pakistan's foreign ministry said Islamabad condemns such practice on its soil.
"Our position is that drone strikes are counter-productive and violate the sovereignty of Pakistan," Nafees Zakaria said.
Read more
But, Zakaria added, "Pakistan attaches importance to its relationship with the US."
"We firmly believe that continued close cooperation between our two countries is critical for promoting peace and security in the region and beyond."
As America's war on terror in Afghanistan enters its 16th year, there are reports suggesting the Trump administration may seriously revise US Afghan policy in an attempt to deal with the deteriorating security situation in a country where Taliban and other extremist groups continue to gain ground.
The White House will place greater emphasis on the relationship with Pakistan as well, according to Reuters citing senior US officials.
"We've never really fully articulated what our strategy towards Pakistan is. The strategy will more clearly say what we want from Pakistan specifically," the official said, speaking on condition of anonymity.
READ MORE: 'Long-haul' Afghan war to turn into 'generational struggle' involving US troops – Petraeus
Other US officials doubted if "any mix of carrots and sticks" would make Islamabad more responsive to American demands. But still, according to the report, Washington will work with nuclear-armed Pakistan even if its perceived to be an imperfect partner.
Read more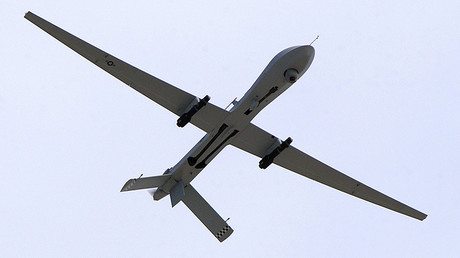 The US 'drone war' in Pakistan began in 2004 under the Bush administration. The scale of strikes has grown rapidly during Obama era, with the use of drones in Pakistan reaching its peak in 2010.
Statistics on drone strikes in Pakistan vary drastically from source to source. Official US military figures as of February 2016, claim 3,058 casualties over 12 years – 286 of them civilians and 274 "others."
The Bureau of Investigative Journalism estimates say between 2,497 to 3,999 people were killed by UAVs over the same period – 423 to 965 of them civilians, including around 200 children.
Drone strikes are an inherent part of the lingering Afghan war. US strategists meanwhile say that Afghanistan will not get any closer to peace in the foreseeable future, according to a semi-annual Pentagon report published this week.
The paper, entitled "Enhancing Security and Stability in Afghanistan," warns the country is facing a "continuing threat" from as many as 20 insurgent and terrorist networks, in what the US Department of Defense called "the highest concentration of extremist and terrorist groups in the world."