'Islamist side' issues death threats, Berlin 'liberal mosque' co-founder says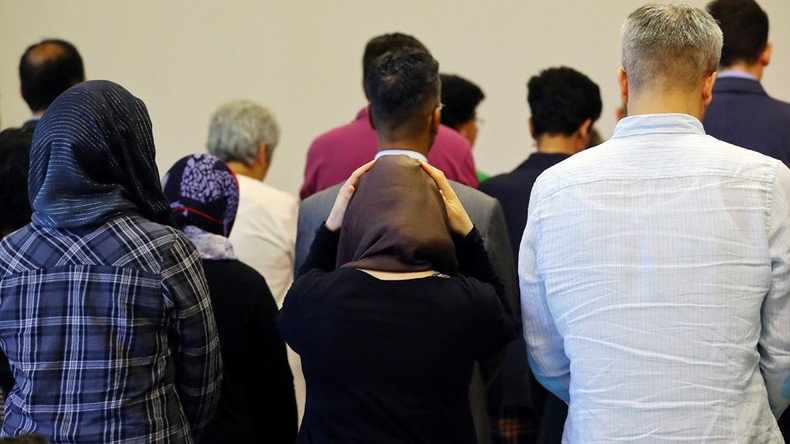 A co-founder of the first "liberal mosque," which opened in the German capital last week, has faced intimidation, including death threats, she told RT Deutsch.
"Death threats, and other threats… are partly coming from the Islamist side," Seyran Ates said. She is one of the seven founders of the unusual prayer site, which accepts everyone except those wearing a full face veil, such as a niqab or burka.
Ates, however, who is a women's rights activist and lawyer, stated that the threats should not stop people's fight for their values.
"As a civil society, we cannot let ourselves be guided by those who threaten us and who forbid us to do something, [threatening] to otherwise take our lives. It is only when we fight together against this hatred that we can change something."
Earlier, the co-founder said that even before opening the mosque, she had already received some "very violent and obscene" threats. She even requested police protection at last week's opening.
Thousands of people have reacted to Ates' activities on Facebook, as a DW Arabic report about her gained more than a million views within just four days and received almost 16,000 comments. A large portion of the comments condemned the idea of the mosque.
"This is not the religion of our prophet," one comment under the video reads.
"Is this a mosque or a club? A woman who is showing her breasts during praying? And who is serving as an example for all liberal Muslims and [as a female] Imam? Absurd," another person said.
Muslims need a culture to speak fearlessly to each other, another founder of the mosque and Islamic scholar, Abdel-Hakim Ourghi, told RT Deutsch earlier.
He said that the founders want people of all religions to live together peacefully. Although this path is difficult, it is only a matter of time, he added.
"We want our kids – both from the monotheistic religions, as well as children of atheists – to finally live in peace together… And I believe that it is a question of time. It is not an easy path, it is something new and I believe it is a challenge for the conservatives in Germany, the so-called established umbrella organizations," Abdel-Hakim Ourghi said in an interview.
He added that Muslims need a culture in which they can peacefully talk to each other regardless of the branches of Islam they are representing.
The first mosque in Germany offering a place of worship to believers of all Muslim denominations, giving equal rights to male and female worshippers, and friendly to the LGBT community, opened on June 17 in the heart of Berlin.
Entering in niqabs and burkas, which is obligatory for women according to Muslim rules, is prohibited there.
You can share this story on social media: