Germany's 1st 'liberal mosque' opens in Berlin, bans niqabs & burkas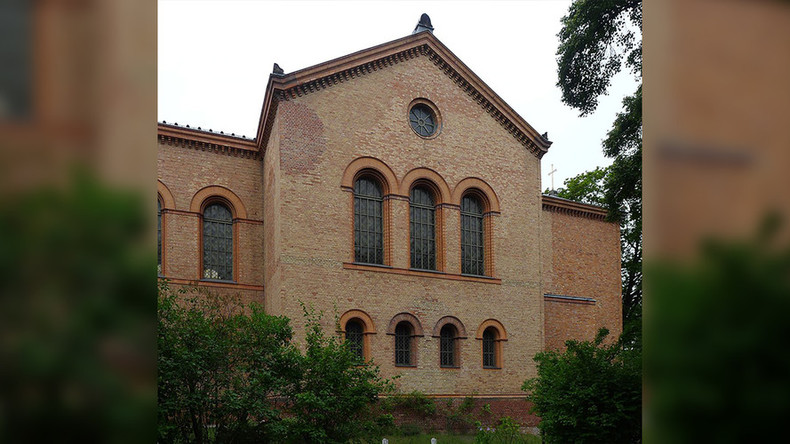 Germany's first "liberal mosque" has opened inside a Protestant church in Berlin. Niqabs and burkas will be banned from the place of worship, with its organizer saying they are a "political statement" and "have nothing to do with religion."
"Fundamentally, the mosque's door is open for everyone, with one exception: No one will come in with a niqab or burka," organizer Seyran Ates, who moved to Germany from Turkey when she was six years old, told Spiegel Online.
Banning the headwear often worn by females in the Muslim community isn't the only modern-day twist being brought to the Ibn Ruschd-Goethe mosque, which is named after Islamic philosopher Ibn Rushd (Averroes) and iconic German author Johann Wolfgang von Goethe, according to the Berliner Morgenpost.
According to Ates, men and women will also be allowed to pray and preach together, rather than separately. Members of the LGBT community will also be welcomed.
Sunni and Shiite Muslims are also encouraged to pray together at the mosque.
"Our goal is to offer a place to worship to all people that do not feel at home in the existing mosques, to women that seek equal rights [with men], to homosexuals and primarily to all separate [Muslim] denominations: Alawites, Sunnis and Schias," Ates told Ruptly.
Ates, a feminist, peace activist and lawyer, said she felt it was "ultimately irresponsible" for a progressive Muslim woman like herself to simply complain about conservative Islamic organizations, rather than start her own mosque.
She said she was inspired to launch the mosque after speaking to Finance Minister Wolfgang Schäuble, who once told her that liberal Muslims should band together.
"I worked on this idea for eight years and finally found supporters," she told Ruptly, adding that she believes that all those people who came to her aid did it because they "were fed up" with conservative Islam and had "courage to express their true thoughts despite all the threats."
Ates is renting space for the mosque from the Protestant St. Johannes Church. However, she previously told DPA that she hopes the mosque will one day have its own building.
She said she aims to reach "those who have not felt at home in any mosque in Berlin," who want to live a "modern, peaceful, liberal, and tolerant faith" and "do not want any politically divisive sermons."
READ MORE: 'We do not wear burqa:' Germany's interior minister favors introduction of 'dominant' culture
She also hopes she can reach more conservative Muslims, noting that this is only achieved "through setting an example, open doors, in a space where every question can be asked."
"Here we do not tell anyone what a good Muslim is, and what a bad one is."
The first day of prayer will see Ates preach in German, with her words translated into Turkish and Arabic.
However, Ates said the path to opening the mosque hasn't been entirely smooth, and that she has received some "very violent and obscene" threats which prompted her to request police protection at the mosque's Friday opening.
Ates admitted she was afraid for her security, but her primary concern was the security of the congregation. "I can take care of myself and say, 'It is my life,' however, I am afraid that something happens to the others," she told Ruptly, adding that she must "protect her people."
You can share this story on social media: