Europe's Space Agency approves alien-hunt project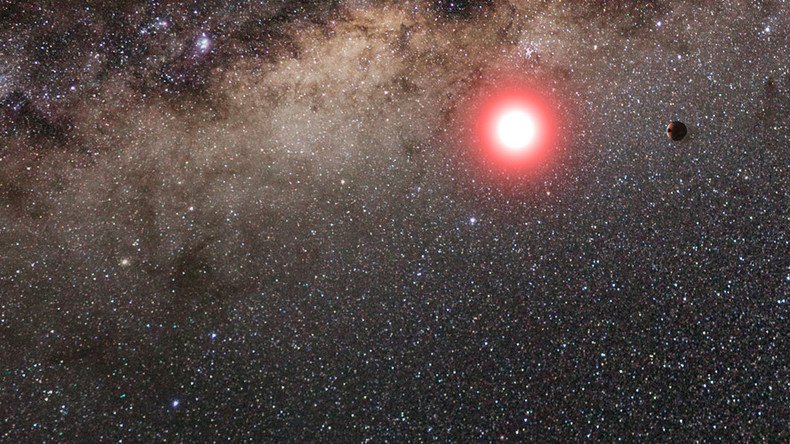 The European Space Agency (ESA) has approved the launch of a deep-space observatory to hunt down habitable planets in other star systems and any alien life forms that may reside there.
An ESA committee approved the PLATO Mission on Tuesday during a meeting in Madrid, according to Warwick University, whose scientists will be taking part in the project.
"This means it can move from a blueprint into construction," a university statement reads.
The launch, due to take place in 2026, will see PLATO (Planetary Transits and Oscillations of stars) and its 26 onboard telescopes launched into the 'L2' virtual point in space, located 1.5 million kilometers (932,000 miles) beyond Earth.
Once it has reached its destination in space, PLATO will "monitor thousands of bright stars over a large area of the sky, looking for regular dips in brightness as planets pass by them."
It will also investigate seismic activity in some of the host stars, determining their masses, sizes, and ages "with unprecedented accuracy."
"The launch of PLATO will give us the opportunity to contribute to some of the biggest discoveries of the next decade answering fundamental questions about our existence, and could eventually lead to the detection of extra-terrestrial life," PLATO Science Coordinator and Professor of Physics at Warwick University Don Pollacco said.
PLATO's mission is similar to that of NASA's Kepler observatory, which has so far confirmed 3,400 exoplanets, only 30 of which are less than twice the size of Earth and orbiting within the 'habitable' zone of their star.
Habitable zones are defined by being not so close to the star that water evaporates, and not so cold that it freezes, as water is a requirement for life as we know it.
Meanwhile, the ESA has also given provisional approval for the LISA (Laser Interferometer Space Antenna) on Tuesday, which will be tasked with observing the gravitational waves created when black holes collide. Launch is expected in 2034.
Headquartered in Paris, the ESA is a collaborative agency with 22 member states. Canada also takes part in some projects under a cooperation agreement.
You can share this story on social media: