Massive Martian crater 'proof of Red Planet's watery past' – ESA (PHOTO)
Published time: 8 Jun, 2017 19:41
Edited time: 1 Mar, 2018 10:07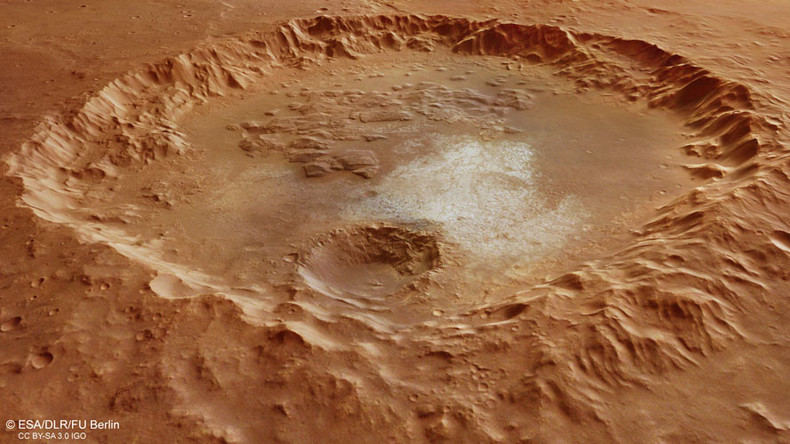 A crater on Mars has provided further evidence that water once flowed on the Red Planet, according to new research from the European Space Agency (ESA).
Newly released images, captured by the agency's Mars Express space probe, show exposed bedrock at the center of the heavily eroded crater, surrounded by 'chaotic terrain'.
READ MORE: Red planet washout: Strong evidence of giant tsunami on Mars — study
The formation of the feature indicates a history of flowing water which shaped the rocky remnants we see today.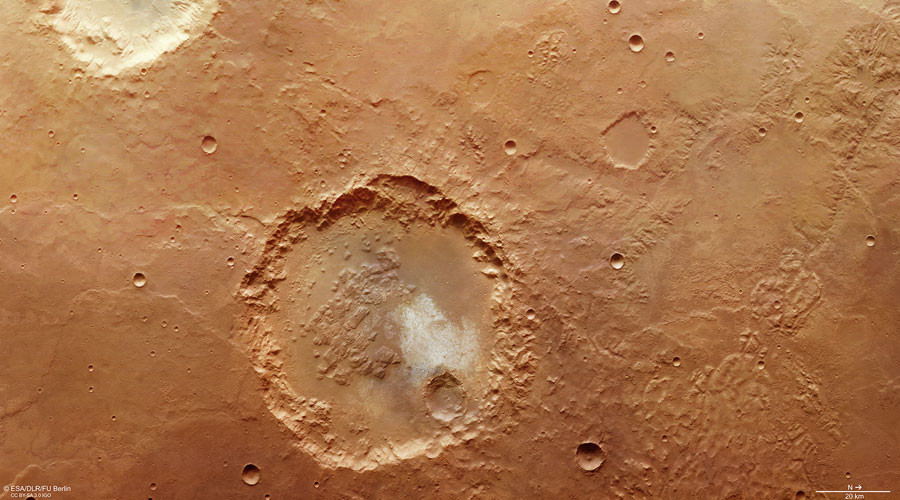 The 70km-wide crater could be as much 4 billion years old and is located in the Margaritifer Terra region of Mars's southern hemisphere, an area which represents some of the "some of the oldest and most heavily cratered terrain on Mars".
READ MORE: Mars 'halos' discovery expands period Red Planet could have harbored life (PHOTO)
As the ESA notes in its analysis, the chaotic terrain on the inside and outside of the crater is associated with the collapse of materials over the crater site following the sudden release of a large body of water, for example "the sudden melting of ice" or possibly ancient lakes.
Researchers have previously unearthed evidence of a giant tsunami on Mars some 3 billion years ago, thought to have been caused by an asteroid plunging into the Red Planet's ocean.