ESA preps for journeys into deep space with 'colliding drone' test run (VIDEO)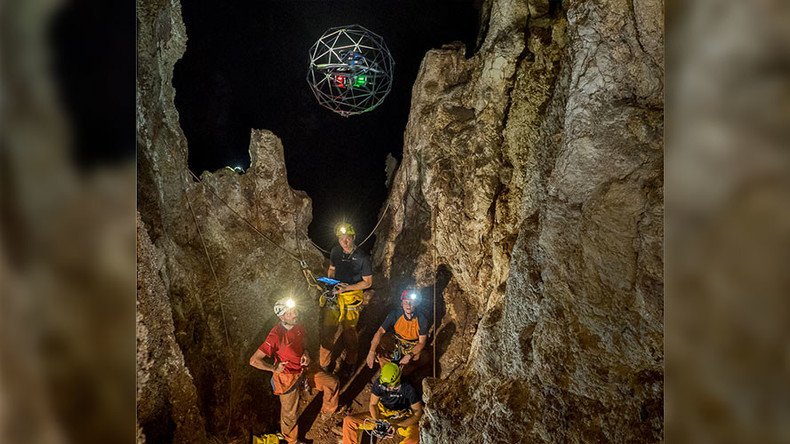 The European Space Agency (ESA) is using a special 'colliding drone' to investigate caves on Earth that are too dangerous for humans to access – research it hopes will one day aid deep space exploration.
Astronaut Luca Parmitano took the Flyability Elios drone on a test run around the La Cucchiara caves near Sciacca, Sicily, over the weekend.
The machine makes surveys of it surroundings by intentionally bashing into things. It is assisted, too, by an onboard thermal camera.
"These tests will help us understand which technologies can be used in future exploration of lava tubes on Mars, for example," Francesco Sauro of the ESA said.
Parmitano used the machine to take geological samples from the site and even managed to maneuver it into a previously unexplored area that would be impossible for a human to reach.
The team spent two days exploring the cave, which features a 100-meter-deep (330ft) abyss and recesses that can reach temperatures of up to 37 degrees Celsius (99F). Given the heat of the enclosed space, the crew also tested out special cooling vests.
Citing a lack of sunlight and cramped workspaces, the ESA says exploring caves is similar to outer space. Human crews also rely heavily on their equipment for safety.
The long-term vision, the agency says, is one of humans working in conjunction with robots to explore and build settlements on other planets.
You can share this story on social media: