Foiled Brussels attacker's bag had nails & gas bottles – prosecutor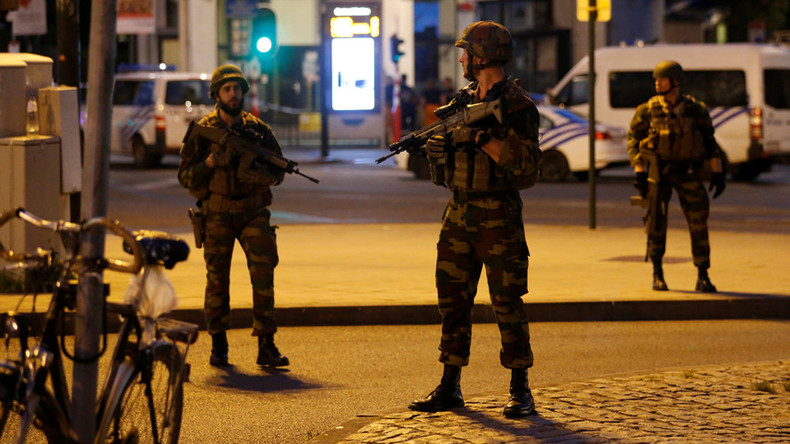 A bag found at the scene of a foiled terrorist attack in Brussels contained gas canisters and nails, according to a Belgian prosecutor. The suspect, who was shot dead, is a 36-year-old Moroccan national with no previous record of being a terrorist suspect.
Read more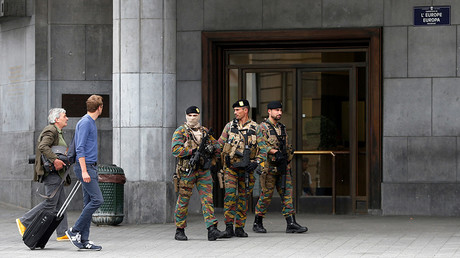 The man was identified as O.Z., and his home in the Molenbeek area was searched, Prosecutor Eric Van Der Sypt told journalists at a news conference.
The suspect was not wearing a suicide belt, but was heard shouting 'Allahu Akbar' ('God is great' in Arabic) before being shot dead by soldiers, the prosecutor said.
"It was clear he wanted to cause much more damage than what happened," Van der Sypt said, adding that the explosives went off twice, "but it could have been much worse," as cited by AP.
The prosecutor added that ingredients and bomb-making components were found in O.Z.'s home, meaning it's likely that he built the device there. He also may have supported or been inspired by Islamic State (IS, formerly ISIS/ISIL).
"There are also indications that the suspect had sympathies for the terrorist organization IS," said Van der Sypt.
Belgian Prime Minister Charles Michel said that the incident at the station "could have been potentially very dangerous," adding that security will be stepped up for major public events, such as the Coldplay concert at King Baudouin Stadium later on Wednesday.
The prime minister also stated that the suspect had brought more explosives into the station.
The suspect entered Brussels Central Station at 8:39pm local time on Tuesday. Five minutes later, he grabbed his suitcase and set off a partial blast which left no one injured but set the bag on fire. Afterwards, the man went down to the platform, reportedly "in pursuit of the station master." While he was gone, the bag blew up a second time, but still not entirely.
READ MORE: 5 terrorist suspects arrested in Brussels after arms, ammo & drugs seized in police raids
In March 2016, Brussels saw a large terrorist attack, in which twin suicide blasts rocked Zaventem Airport and another explosion targeted Maalbeek Metro station. More than 30 people were killed, and dozens others injured. The assailants were also found to have been involved in plotting the Paris bloodshed of November 2015.
Molenbeek, where O.Z. has been living, is known to be a hotbed for Islamist radicalism, with masterminds of large attacks across Europe having grown up or lived there. Among them: Abdelhamid Abaaoud, the mastermind behind the 2015 Paris attacks, the Abdeslam brothers, who were also involved in the assaults, as well as Mohamed Abrini, who participated in the 2016 Brussels attacks.