Lebanese activists aim to block 'extremist' preacher Zakir Naik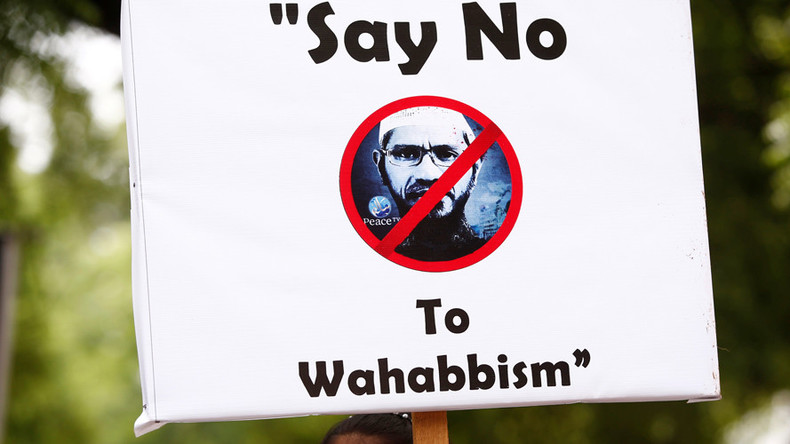 Activists in Lebanon have launched a campaign to ban Indian preacher Zakir Naik from entering the country, saying his extremist views do not belong in Lebanon.
Naik, who is believed to have become a Saudi citizen last month, is wanted for questioning in India in connection with his alleged role in inspiring one of the 2016 Dhaka terrorist attackers, and over money laundering allegations, which he denies.
READ MORE: Islamist hate preacher Anjem Choudary could be free next year
The Salafist Islamic preacher and televangelist has over 16 million Facebook followers, while the Peace TV channel he founded is said to reach 100 million viewers.
Lebanese activists have threatened legal action, saying Naik's views may be in violation of laws regarding sectarian incitement. A petition calling for Naik to be banned from entering Lebanon was started on Avaaz, however, it has only gathered a little over 100 signatures.
"Zakir Naik is an extremist preacher known to spread hate speech that attacks non-Muslims and moderate Muslims alike, and he has been banned from entering many countries," lawyer and activist Khaled Merheb told The New Arab.
UK Prime Minister Theresa May denied Naik's entry to the UK in 2010 as Home Secretary, citing his extreme views. "Numerous comments made by Dr Naik are evidence to me of his unacceptable behavior," May said at the time.
Naik maintains that his comments have been taken out of context, and that he has condemned Islamic State (IS, formerly ISIS/ISIL) and political and religious extremism. He has referred to ISIS as the "anti-Islamic State of Iraq and Syria."
In the past, Naik said LGBT people are suffering from a mental problem as a result of watching pornographic moves, and that chopping off thieves' hands is not a bad thing. He also reportedly said "If bin Laden is fighting enemies of Islam, I am for him," and said 9/11 was an "inside job."
In 2015, Saudi Arabia awarded him the 'Service to Islam' prize, calling him "one of the most renowned non-Arabic-speaking promulgators of Islam."