Russia may deploy Arctic radar station due to proximity of US nuclear subs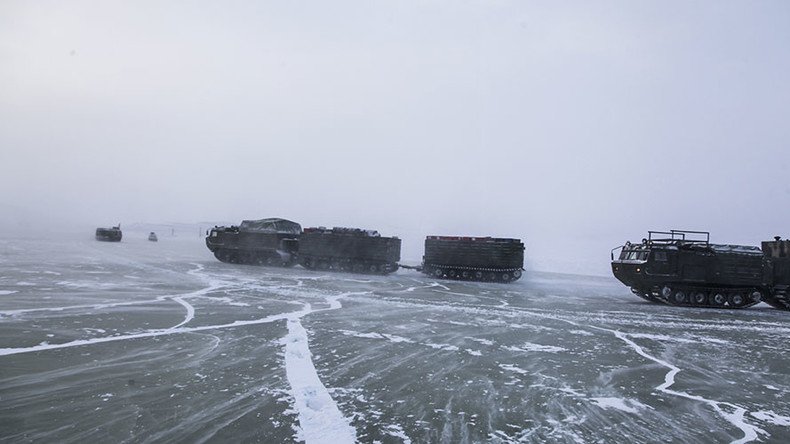 Moscow is considering the deployment of additional elements of the early warning system, including a radar station in its Arctic territory, said Viktor Ozerov, the head of the Russian Federal Assembly's Defense Committee.
"The early warning system has already been built, but I think that its additional elements should be deployed there [in the Arctic]," Ozerov told RIA Novosti.
The senator said he was talking about a radar station as well as ground, air and space surveillance systems.
Ozerov addressed the issue after Russian President Vladimir Putin said during his Q&A session earlier Thursday that Russia must have a warning system in the Arctic due to the presence of US nuclear submarines in the area.
The Arctic "is an extremely important region in terms of ensuring the country's defense capability," Putin said.
"Experts are aware of the fact that American nuclear submarines are stationed in northern Norway. The fly-in time of missiles to Moscow is 15 minutes. We have to understand what happens there [in the Arctic], to see what happens there. We have to properly protect this shoreline, provide border security."
"We have to remember that the route of the surface-launched missiles, based on the territory of the US, goes over the North Pole," the president added.
Putin also said that the region "will provide for the future" of the Russian state, saying that "around 30 percent of hydrocarbons will be extracted in the Arctic by 2050."
It's economic and strategic potential explains the fact that "even non-region states are showing interest" in the Arctic, he said.
REAd MORE: Russia lays down icebreaker patrol boat to bolster Navy's Arctic presence (VIDEO)
"It's good. We're ready to cooperate with them, but we must ensure the priority position for ourselves," the President explained.
Exploration of the Arctic and protection of the northern frontiers have become one of the priorities for the Russian government and military in recent years.
Putin ordered constant naval military presence in the Arctic back in 2013, with Defense Ministry presenting a major plan to cover Russia's northern borders with a network of military bases and radar stations a year later.
READ MORE: Arctic Shamrock: Russian MoD offers interactive 360° tour of unique military base (PHOTOS)
Russia also held major exercises to test its readiness to counter challenges in the country's north and particularly in the Arctic, involving about thousands of troops as we as dozens of warships, submarines and aircraft.
You can share this story on social media: