Arctic Shamrock: Russian MoD offers interactive 360° tour of unique military base (PHOTOS)
Published time: 17 Apr, 2017 00:20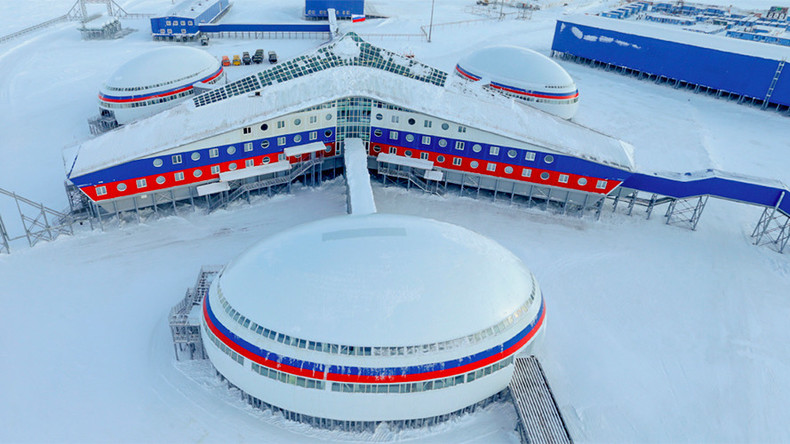 The Russian Defense Ministry has provided a glimpse into its state of the art Arctic air defense base, offering an interactive tour of the facility known as the Arctic Shamrock – the northernmost permanent installation of the Russian armed forces.
"With the help of the web application, Defense Ministry website visitors will be able to interactively assess the convenient and ergonomic modular layout of the base, which allows the Russian military to perform service and combat tasks in the hardest natural and climatic conditions of the Arctic," the Defense Ministry said in a statement.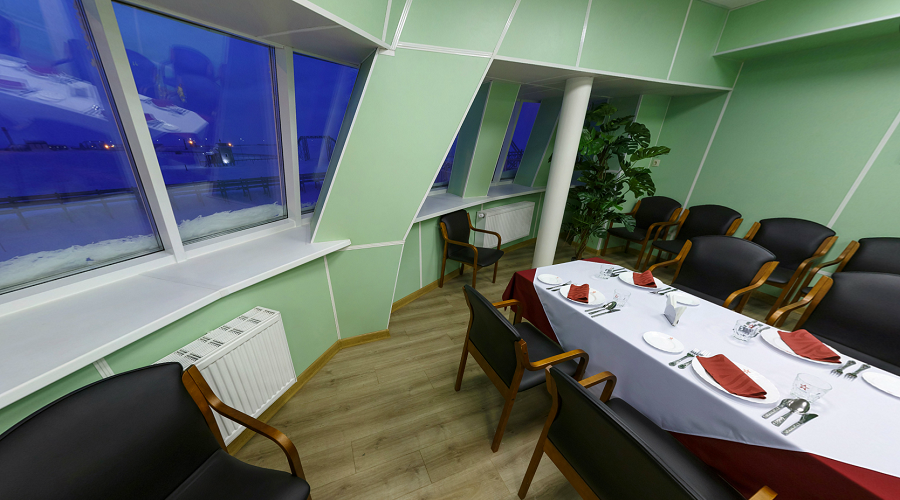 The massive three-pointed complex is painted in the red, white, and blue of the Russian flag. The 14,000 sq. m complex features the world's northern-most permanent building located on the 80th parallel in below freezing temperatures all year around.
Its unique layout allows the soldiers to move around the base from one building to another without going outside to face winter temperatures which sometimes drop below -50 degrees Celsius.
Erected on the large island of Alexandra Land, which is part of the Franz Josef Land archipelago, the base is set to ensure Russia's continued presence in the region. It will house some 150 personnel who will be tasked with protecting the Russian border, airspace, and other interests in the region.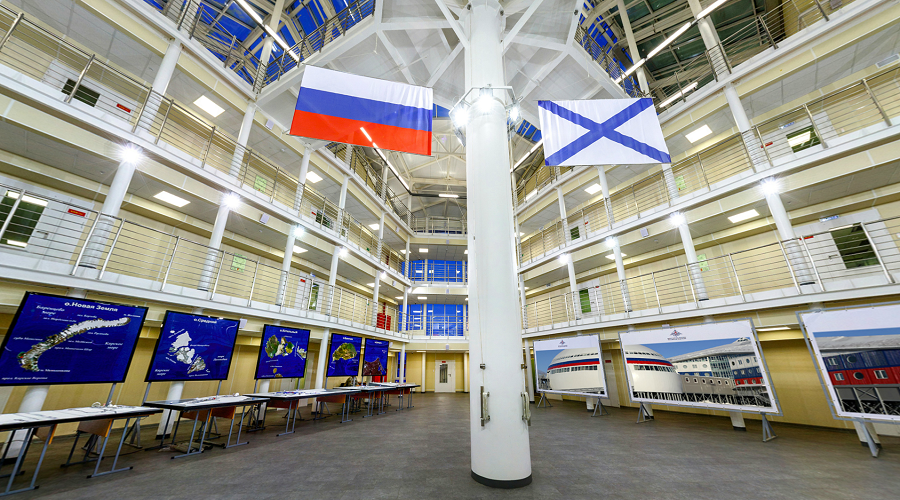 While the larger part of the base remains top-secret, now anyone in the world can explore the comfort of the living quarters and assess the magnitude of Russian construction, which when fully equipped can function autonomously for 18 months.
"The virtual military base 3D tour openly demonstrates how rooms for servicemen are equipped," the ministry said, adding that visitors can also get a sneak peek into the officers' canteen, gym and cinema-concert halls.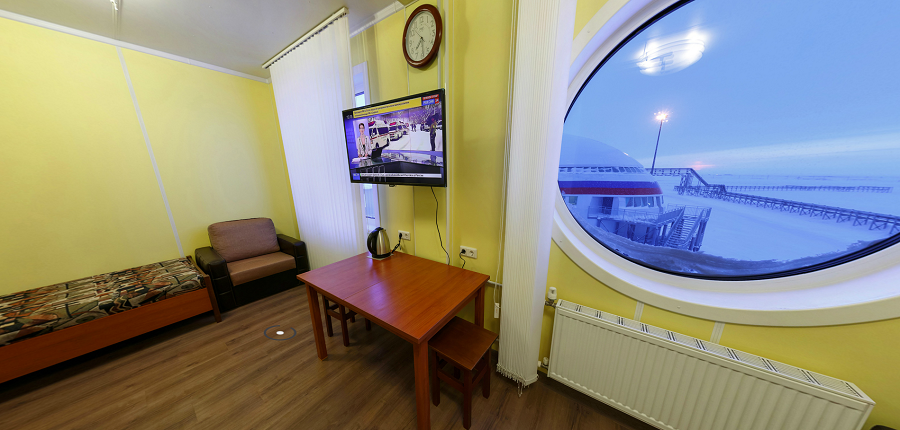 Those who want to explore more can check out the atrium, library, greenhouse and the medical unit.
Besides the living quarters, the military infrastructure of the Arctic base consists of numerous special purpose facilities such as garages for military and special equipment and an autonomous power unit. The base also has specialized warehouses and storage facilities that are subject to a special permit regime, and thus not part of the public tour.
The Arctic Shamrock is the second unique closed-cycle autonomous life-support system compound that Russia has constructed. The first facility, called Severny Klever (Northern Clover), is located on the 75th parallel north on Kotelny Island, in the New Siberian Islands archipelago.
Russia is beefing up its Arctic military infrastructure as part of a recently updated naval doctrine, which proclaims the region as a top priority due to its mineral riches and strategic importance.
In 2014, Defense Minister Sergey Shoigu presented a major plan to cover Russia's northern borders with a network of military bases and radar stations as part of the country's strategy in the Arctic. The plan also provides for the building of 13 airfields, one land test range for the Air Force, 10 radar sites, and direction centers.