US troops near jihadist-besieged Philippines city 'not fighting militants' (PHOTOS)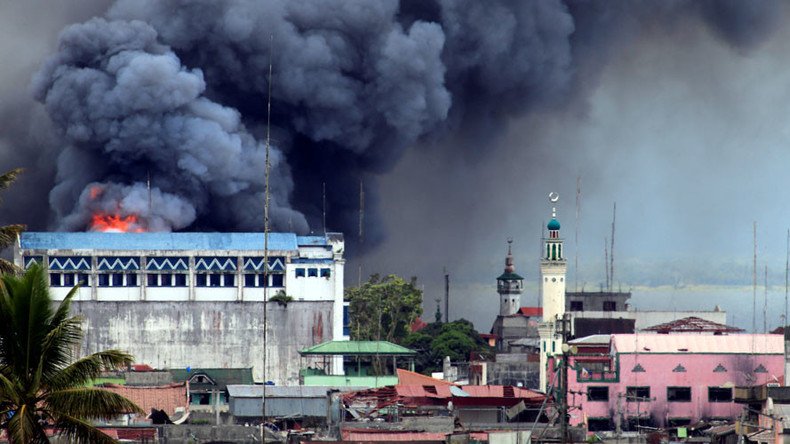 Philippine officials say US troops are on the ground near the besieged city of Marawi, which fighters linked to Islamic State (IS, formerly ISIS/ISIL) have occupied for more than three weeks.
Philippine military general Brigadier General Restituto Padilla said in a news conference on Wednesday that the US troops are operating in a support role and are not involved in fighting the militants.
READ MORE: Duterte claims 'never approached' US for help in battle against Islamist militants (PHOTOS, VIDEO)
"There are some US personnel who are operating equipment to provide information on situation awareness to our troops," Brigadier General Padilla said, according to Reuters.
"I do not know the exact number and the specific mission. They are allowed to carry rifles for self-defense. But they are not allowed to fight, they only provide support," he added.
A US official in Washington told Reuters that the US is providing a P-3 surveillance plane as well as intelligence gathering from a drone. However, the drone crashed on Saturday after it lost communication links with its operator, the official said.
The Philippine military previously said the US was providing technical assistance to combat the militants but had no troops on the ground.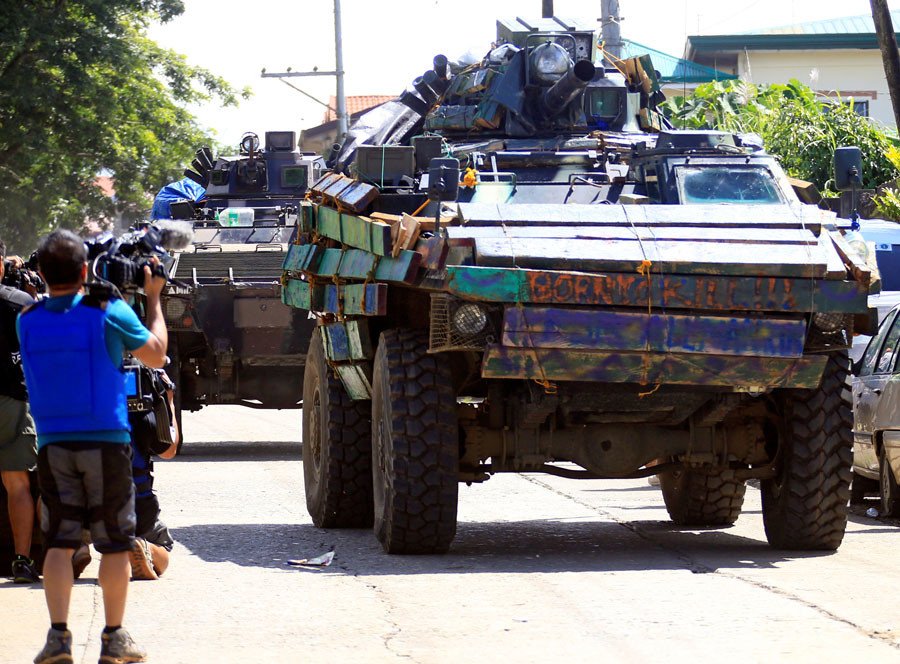 Up to 600 US personnel were based in Camp Navarro, Zamboanga, for a joint effort to combat terrorism in the southern Philippines. However, that number has decreased since 2010 and the Joint Special Operations Task Force-Philippines officially ended in 2015. US Defense Secretary Jim Mattis said on Tuesday that the task force was wrapped up too soon.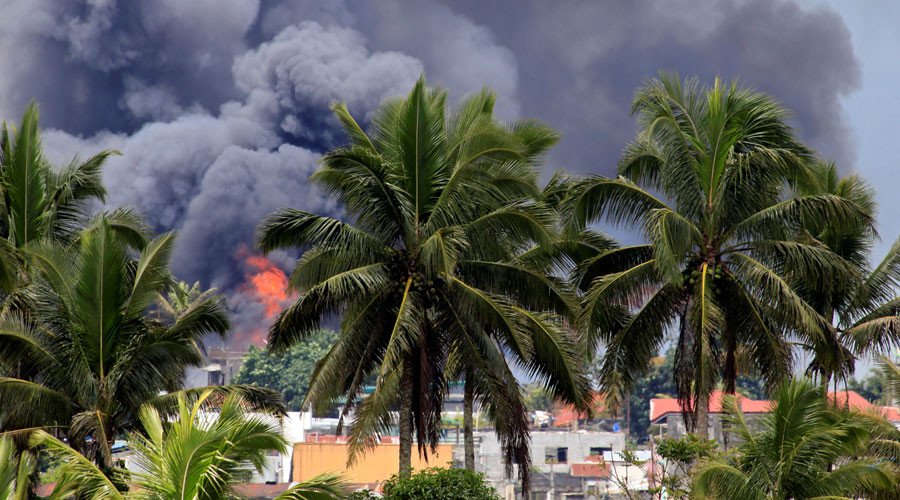 Plumes of smoke rose above Marawi again on Wednesday as Philippine forces attacked militant positions with bombs, tank fire and helicopter gunships.
Marawi, a city of 200,000 people, is now almost entirely deserted because of the heavy fighting. However, military sources believe that about 300-600 civilians remain trapped or are being held hostage. The military said 290 people had been killed - 206 militants, 58 soldiers and 26 civilians. They say 100 militants remain are in the besieged area.
Lieutenant General Carlito Galvez, head of military command in Western Mindanao, said that the jihadists control about 20 percent of the city.
Galvez's comment was a refutation of an earlier claim made by Amaq, the IS news organization, that jihadists still hold "more than two-thirds" of the town after 23 days of fighting.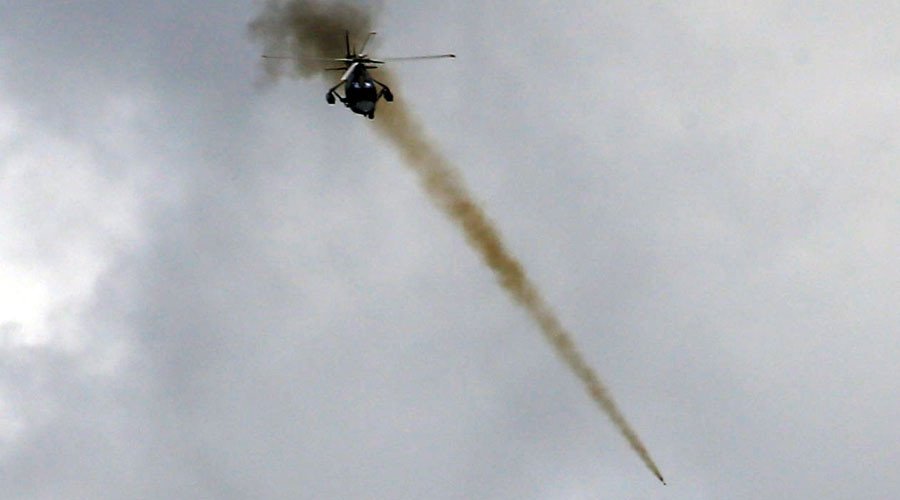 You can share this story on social media: