N. Korea's ICBM test launch 'not far away,' will tackle 'hostile policy' of US – state media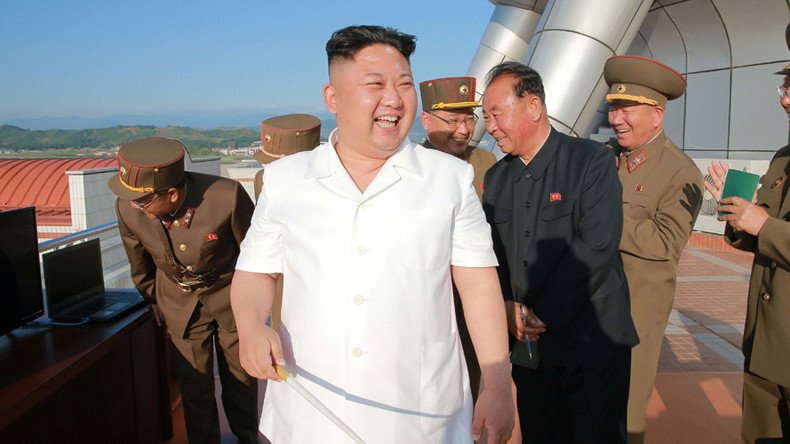 N. Korea hinted it may test-fire an ICBM in the near future, state media says, adding that the missile will help Pyongyang tackle the US' "hostile policy," as Washington never "dared to go to war with a country that possesses nuclear weapons or ICBMs."
"The series of recent strategic weapons tests show that we are not too far away from test-firing an intercontinental ballistic missile," North Korean Rodong Sinmun official newspaper said, according to South Korean media.
According to the Pyongyang paper, the great success of test-firing an ICBM (intercontinental ballistic missile) "will mark a historic watershed moment in the failure of the US hostile policy."
"Historically speaking, the US has never dared to go to war with a country that possesses nuclear weapons or ICBMs," it added.
The US also forecasts that Pyongyang may test-fire the missile in 2017. "They made further progress in their ability to develop re-entry vehicles in their last test... The pace of the threat is advancing faster than I think was considered when we did the first ballistic missile defense review back in 2010," Robert Soofer from Defense for Nuclear and Missile Defense Policy told Japanese-language Kyodo News, as cited by Yonhap.
Tensions are running extremely high on the Korean Peninsula. In late May, North Korea launched a short-range ballistic missile which landed in the Sea of Japan, about 300km off the Japanese coast.
Also in May, Pyongyang said that it had successfully tested the Pukguksong-2 intermediate range ballistic missile after a projectile was detected landing in international waters off Japan's east coast. North Korean leader Kim Jong-un personally supervised the test of the new missile.
READ MORE: N. Korea declares latest ballistic missile launch a success
The same month, North Korea claimed it had successfully tested a Hwasong-12 intermediate-range ballistic missile.
"Of all the missiles that North Korea has fired until now, Hwasong-12 is the closest one to the ICBM," Yang Uk said, as cited by Seoul-based Korean Herald newspaper. "As long as the North can find a way to better use its technology for stage separation, it can fire an ICBM-level missile."
Recently, the US said it tested an ICBM interceptor missile. A Ground-based Midcourse Defense (GMD) interceptor was fired from Vandenberg Air Force Base in California, while the target vehicle, designed to resemble an ICBM, took off from Kwajalein Atoll in the Marshall Islands. The intercept took place high above the Pacific Ocean, the agency said.


You can share this story on social media: