Israel's Netanyahu calls for UN Palestinian refugee agency to be shut down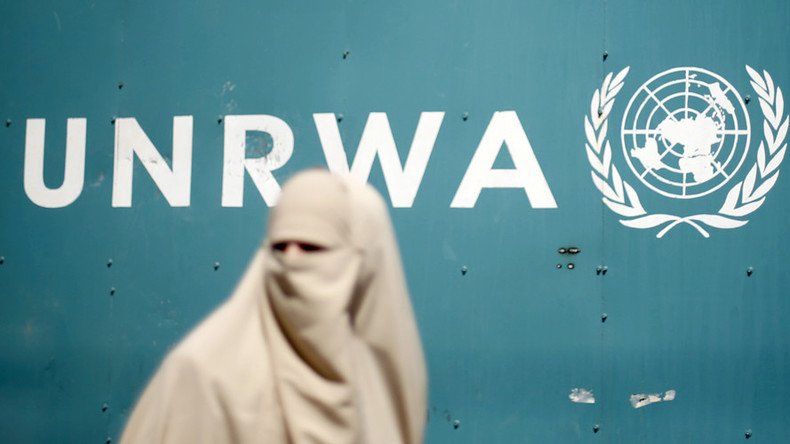 The UN Palestinian relief agency "perpetuates" the refugee issue instead of solving it and should be "dismantled," the Israeli PM stated, adding that he had conveyed the idea to the US envoy to the UN. The agency dismissed his proposal as "fantasy."
Israeli Prime Minister Benjamin Netanyahu made the comments on the United Nations Relief and Works Agency (UNRWA) during a weekly cabinet meeting on Sunday.
"It is time UNRWA be dismantled and merged with the United Nations High Commissioner for Refugees," Reuters quoted Netanyahu as saying.
According to the Israeli PM, as cited by the Jerusalem Post, "in various UNRWA institutions there is a lot of incitement against Israel, and therefore the existence of UNRWA – and unfortunately its work from time to time – perpetuates the Palestinian refugee problem rather than solve it."
Netanyahu added that he had already conveyed the idea of shutting the agency down to US Ambassador to the UN Nikki Haley during her visit earlier this week.
"I told her it was time the United Nations re-examine UNRWA's existence," Netanyahu said.
The UNRWA was established by the UN General Assembly in 1949, when hundreds of thousands of Palestinians fled or were evicted from their homes during the 1948 war which followed the emergence of the state of Israel. The agency currently helps over five million registered Palestinian refugees across the region, according to the UNRWA's own statistics.
READ MORE: Israel is 'key driver' of Palestinian hardships in occupied territories – UN report
The UNRWA's chief spokesman, Chris Gunness, dismissed Netanyahu's ideas, stating that dismantling the agency lays out both of his and Haley's powers and that only the General Assembly, by a majority vote, could change the agency's mandate.
"In December 2016, UNRWA's mandate was extended for three years by the General Assembly by a large majority," Gunness told Reuters in an emailed statement.
A Gaza-based spokesman for the UNRWA, Adnan Abu Hasna, said that Netanyahu was pursuing a "fantasy."
Good thread. I found Israeli officials understandably frustrated w/UNRWA construct, but aware it plays vital role, can't just get rid of it. https://t.co/1M8tjqojLR

— Dan Shapiro (@DanielBShapiro) 11 июня 2017 г.
Netanyahu's remarks came two days after the UNRWA said it had uncovered an alleged Hamas-built tunnel running under two agency-managed schools in a refugee camp in the Gaza Strip. The UNRWA condemned the construction of the tunnels as a violation of its neutrality and protested it to Hamas. The Islamist organization, however, denied involvement.
"UNRWA condemns the existence of such tunnels in the strongest possible terms. It is unacceptable that students and staff are placed at risk in such a way," the agency said in a statement. "The construction and presence of tunnels under UN premises are incompatible with the respect of privileges and immunities owed to the United Nations under applicable international law, which provides that UN premises shall be inviolable. The sanctity and neutrality of UN premises must be preserved at all times."
Israeli Ambassador to the United Nations Danny Danon submitted a letter of protest to UN Secretary-General Antonio Guterres and the UN Security Council, urging them to label Hamas a terrorist organization and "safeguard" the UNRWA, as well as other agencies "from abuse by terrorist organizations."
You can share this story on social media: