Tel Aviv trims $6mn off UN contribution over 'incitement and anti-Israel propaganda'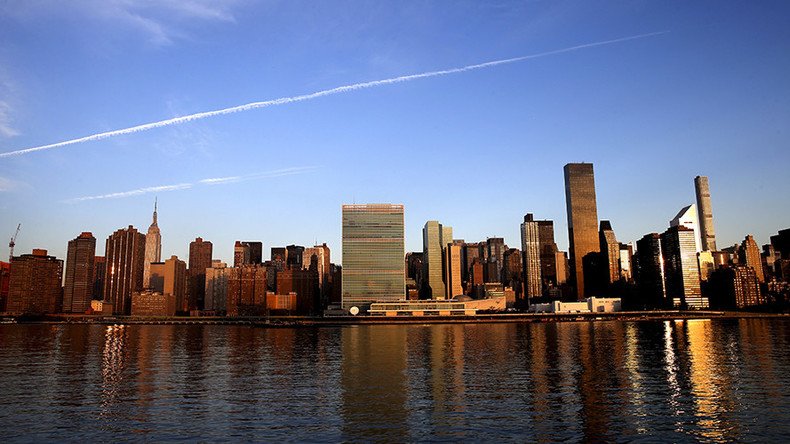 Israel has decided to cut $6 million of its annual contribution to the United Nations after the Security Council adopted a resolution demanding a complete halt to Israeli settlement activities.
The funding cut which represents only a portion of Israel's $40 million annual contributions, will affect the UN agency for Palestinian refugees (UNRWA), and The Division for Palestinian Rights and programs dealing with "the Question of Palestine," an information campaign at the UN.
"It is unreasonable for Israel to fund bodies that operate against us at the UN," Israel's UN Ambassador Danny Danon said. "The UN must end the absurd reality in which it supports bodies whose sole intent is to spread incitement and anti-Israel propaganda."
Israel's UN Mission said that additional measures might follow "aimed at encouraging structural change within the UN with the ultimate goal of ending anti-Israel activities" after Donald Trump is sworn in on January 20.
Israel's UN funding trim comes a day after US lawmakers overwhelmingly adopted a congressional non-binding resolution declaring unwavering support for Israel. The motion, passed 342 to 80 on Thursday, insists that Washington rejects any future UN actions that are "one-sided and anti-Israel."
On December 23, UN Security Council Resolution 2334 demanding an end to the construction of Israeli settlements on occupied Palestinian territories, was adopted with 14 of 15 UNSC members voting in favor. The US was the only nation to abstain from voting.
The US abstention signaled a drastic shift in the US's long-standing shielding of its closest ally at the UN. Following the adoption of the resolution, Israel's Prime Minister, Benjamin Netanyahu, accused Obama of joining a "shameful ambush," saying he was looking forward to working with President-elect Donald Trump and describing the Republican as a "friend."
On Christmas eve Netanyahu announced that he gave orders to suspend contributions to a number of UN bodies. "I instructed the Foreign Ministry to complete within a month a re-evaluation of all our contacts with the United Nations, including the Israeli funding of UN institutions and the presence of UN representatives in Israel," Netanyahu said.
"I have already instructed to stop about 30 million shekels ($7.8 million) in funding to five UN institutions, five bodies, that are especially hostile to Israel ... and there is more to come," he added without offering any further details.
You can share this story on social media: