Thai man jailed for 35yrs over Facebook posts 'insulting' royal family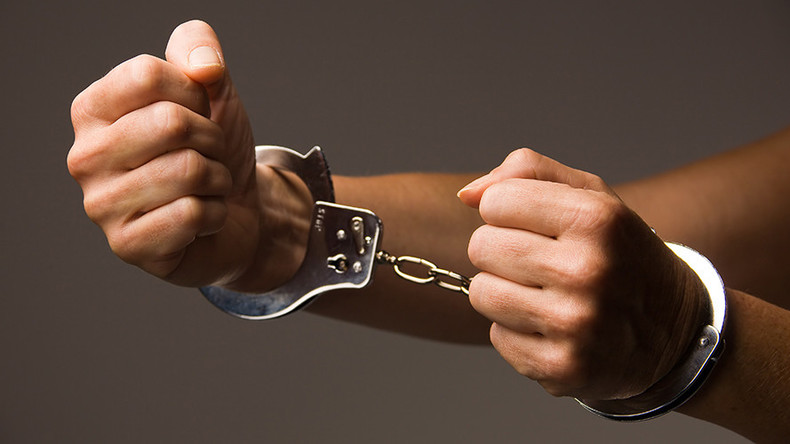 A Thai man has been sentenced to 35 years in prison for Facebook posts deemed insulting to the royal family, media and human rights groups have said. The sentence is one of the harshest ever recorded in the kingdom for such an offense.
The man, identified as Vichai Thepwong, 34, pleaded guilty to 10 separate violations of Thai Criminal Code section 112, which states it is illegal to insult or defame members of the royal family, iLaw, a group that tracks royal defamation cases, reported.
"The court punished him with seven years per count. Altogether he was given 70 years, but it was reduced in half because he confessed," said Yingcheep Atchanont from iLaw, as cited by AFP.
According to AFP and iLaw, Vichai, a former insurance salesman, made the insults deemed insulting to royals between September and October 2015. He allegedly posted photos and videos of the royal family on an account on Facebook that belonged to a different user. ILaw reported that Bhumibol Adulyadej, the late Thai king, was featured in some photos.
Vichai was arrested in December 2015 and held in a Bangkok prison after he initially refused to plead guilty. He is not planning an appeal against the verdict.
"He wants the case to end, and wants to petition for a royal pardon," Khumklao Songsonboon, from Thai Lawyers for Human Rights, told Reuters.
Reuters cited iLaw as saying that Vichai's conviction "is the longest sentence for Article 112 verdicts ever recorded." According to the group, the second-harshest conviction carried was a 30-year sentence in 2015.
9.48 the Military Court sentenced Wichai under Lese Majeste to 30 years and 60 months in prison.

— iLawFX (@iLawFX) June 9, 2017
Thailand is known for its strict rules against defaming the monarchy, also known as lese-majeste laws. Under the laws, anyone found guilty of insulting the royals can land in prison for up to 15 years.
Since the military seized power in 2014, lese-majeste prosecutions have been on the rise, with 105 people arrested so far, according to figures from the Worldwide Movement for Human Rights (FIDH) from May 2017.
"In less than three years, the military junta has generated a surge in the number of political prisoners detained under lese-majeste by abusing a draconian law that is inconsistent with Thailand's international obligations," FIDH President Dimitris Christopoulos said.
Back in May, Thai Lawyers for Human Rights said that a prominent Thai human rights lawyer faces 150 years behind bars for allegedly insulting the country's royal family.
Also in May, Thai authorities issued a warning to Facebook Thailand to remove all "illicit" content which they say violates the country's laws, including a video of the new king, Maha Vajiralongkorn, wearing a crop top, as well as posts critical of the monarchy.
The footage captured the 64-year-old monarch wearing a yellow crop top that exposes numerous tattoos on his arms, stomach, and back. He was seen walking around a shopping mall with a young woman.
Amnesty International also repeatedly slammed the country's lese-majeste laws, reiterating "long-standing calls to stop penalizing the peaceful exercise of the right to freedom of expression."
"[We demand] immediately and unconditionally release all individuals who have been charged or convicted solely for the legitimate exercise of their human rights, whether by expressing themselves or sharing materials produced by others," the group said back in February.