Top Thai human rights lawyer faces 150 years in prison for 'royal insult'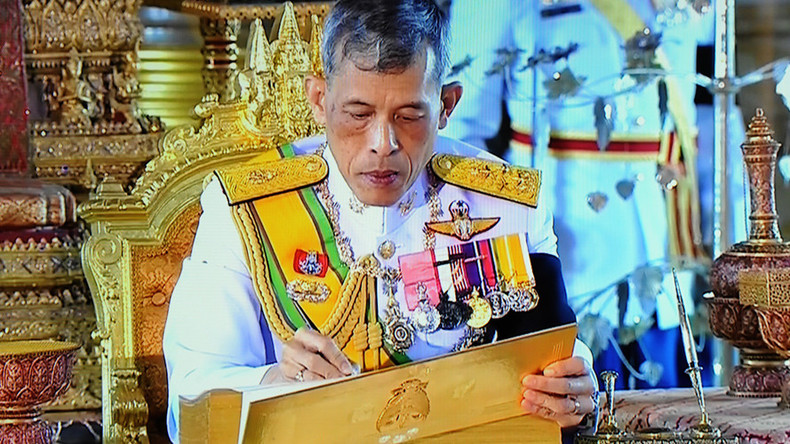 A prominent Thai human rights lawyers faces 150 years behind bars for allegedly insulting the country's royal family, according to local watchdog Thai Lawyers for Human Rights.
Lawyer Prawet Prapanukul, 57, gave legal assistance to political opposition body the United Front for Democracy Against Dictatorship in cases linked with the political unrest of 2010, and was also a legal counsel in a major royal insult case.
Prawet was detained during a raid on his home on April 29, and for several days human rights activists expressed concern over the lawyer's whereabouts.
On Wednesday, however, Prawet appeared in a Bangkok court, standing trial on 10 counts of insulting the monarchy. "That works out to up to 150 years in prison if he is found guilty," Anon Nampha of Thai Lawyers for Human Rights told Reuters.
In addition, Prawet is accused on three counts of breaking Section 116 of Thailand's criminal code, which could amount to a further 21 years behind bars.
Thai laws against royal defamation, or lese-majeste, are extremely strict: Article 112 of the criminal code could see anyone found guilty of insulting the royalty face 15 years behind bars for each count.
The latest incident was lambasted by Human Rights Watch (HRW), with the organization saying that the military authorities use the law as an excuse to curb the opposition.
"The military regime has aggressively used lese-majeste charges to clamp down on any speech and opinion they find objectionable," Sunai Phasuk, Thailand researcher at HRW, told Reuters.
It remains unclear what Prawet had written or said that led to his arrest and charges, with a spokesman for the Thai military refusing to comment. Five other people were also charged, the defense said.
The military has been in power in Thailand for three years, since a May 2014 coup that saw the elected civilian government toppled.
At the same time, the country has a constitutional monarchy in place, with 64-year-old King Maha Vajiralongkorn having ascended the throne in December, after the death of his father, King Bhumibol Adulyadej, in October 2016.
Thailand is observing a year-long period of mourning for King Bhumibol, whose cremation is to be held in October of this year.
You can share this story on social media: