New on Pornhub: Corruption allegations video that court ordered Russia's Navalny to delete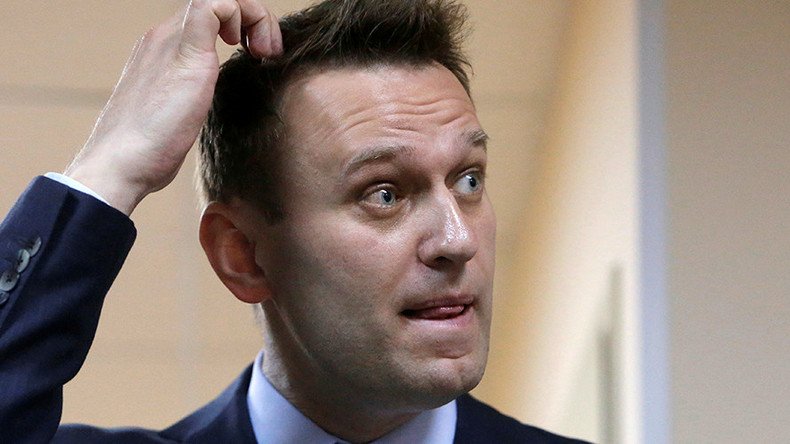 A Moscow district court has ruled that a video released by opposition activist and anti-corruption blogger Aleksey Navalny that accuses top government officials and big businessmen of corruption is "inconsistent with reality" and must be deleted.
The court found that the "information presented [in the video] is inconsistent with reality" and "obliged Aleksey Navalny and [his NGO] Foundation for Countering Corruption to delete all the information and videos [containing it] from the Internet within ten days of the effective date of the court ruling," Russian media report.
The court was ruling in favor of Russian billionaire Alisher Usmanov, who filed a lawsuit against Navalny in April accusing the activist of "tarnishing his honor, dignity and reputation." Usmanov asked for no financial compensation, but wanted Navalny to retract the allegedly false information about him in the video.
The court also obliged Navalny and his NGO to issue an official retraction concerning the video and publish it on the Foundation for Countering Corruption website within three months.
The activist already said he would not delete the video even if the court ordered it.
"It is absolutely out of question," he said in a Twitter post.
The corruption video was published on the PornHub adult video website soon after the court ruling was announced.
The video in question, which was released by Navalny and his NGO in March, accuses Russian Prime Minister Dmitry Medvedev of owning large quantities of real estate through businessmen and companies close to him.
It also alleged that Usmanov's donation of a piece of land and house to the Foundation for Support of Socially-Important State Projects in 2010 was, in fact, a bribe, as the businessman was seeking favors in business schemes involving government contracts.
The clip gained heavy traction on social media and was eventually used as the justification for unsanctioned protests in the capital and other Russian cities on March 26.
In April, Usmanov denounced the allegations presented in Navalny's video as a "slander" and accused the activist of "deliberately misleading the public." Several other people mentioned in the film also slammed the charges leveled in it as politically-charged propaganda.
Prime Minister Dmitry Medvedev also commented on the clip, calling it an "absolutely false product of political scoundrels," while accusing Navalny of misleading the people in an attempt to "achieve his own obvious political goals."
Navalny is one of three politicians that have already declared their intention to run for the Russian presidency in 2018. Vladimir Zhirinovsky, the head of the Liberal-Democratic Party, and Grigory Yavlinsky, the founder of the Yabloko Party, are the other two.
Under Russian law, Navalny technically cannot run because of a five-year suspended sentence he is serving that won't expire before the next election. The activist has vowed to contest this rule in Russia's Constitutional Court, however.
You can share this story on social media: