Top Saudi cleric slams preachers who approve music & singing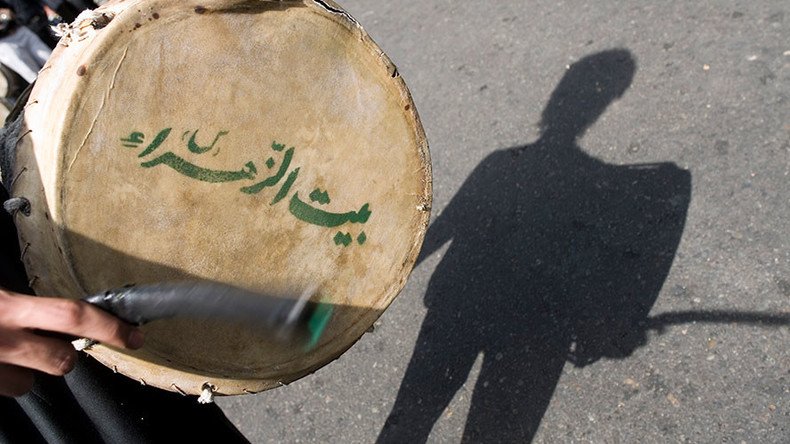 The Grand Mufti of Saudi Arabia, Abdul-Aziz ibn Abdullah Al ash-Sheikh, said that the Muslim preachers who have been recently approving singing and listening to music by worshipers were being insubordinate, local media report.
Abdul Aziz Al ash-Sheikh said that such "recalcitrant" preachers went against their own convictions, by changing their stance after decades of banning music.
The Grand Mufti also criticized preachers who used fictional stories in their sermons and in advising their flock.
"We have the book of God (the Koran), it's enough and there is no need for such fairy tales," he said, as cited by Okaz daily.
According to the Grand Mufti, the Muslim faith "strictly forbids" such things as listening to music and singing.
However, some Saudi preachers have been recently insisting that the ban on music in Islam was questionable.
Last year, the imam of Quba Mosque in Madinah, Sheikh Saleh Al-Maghamsi, said that Saudi Arabia – where concerts have been outlawed for decades – was "in bad need of novelty and modernization."
"As for music, three Muslim scholars have said different things," Maghamsi – who believes that only singing, but not music, should be banned – was cited by Arab News.
The Saudi General Entertainment Authority has been pushing for relaxing the strict Sharia rules in the country.
In his interview with Reuters in April, the Authority's head, Ahmed al-Khatib, said that Riyadh could be transformed "99 percent" to look like London or New York.
In March, live music has made its comeback to the Saudi capital with renowned Arab singers, Rashed al-Majed and Mohammed Abdu, performing in Saudi Arabia for the first time since the 1980s.
The entertainment authority's primary goal was the reintroduction of cinemas across Saudi Arabia, Khatib said.
READ MORE: Saudi Arabia's first Comic Con penalized for 'violation'
However, Khatib said that the entertainment reforms will only be implemented if the population desires them.
READ MORE: 'Don't open doors to evil': Top Saudi cleric calls concerts & cinemas a 'depravity'
Abdul Aziz Al ash-Sheikh, who heads the opposition to the move, has previously warned that cinemas will bring "rotten and atheistic" movies to the country.
You can share this story on social media: