Saudi cleric calls on FIFA to ban sign of cross, Twitter fires back immediately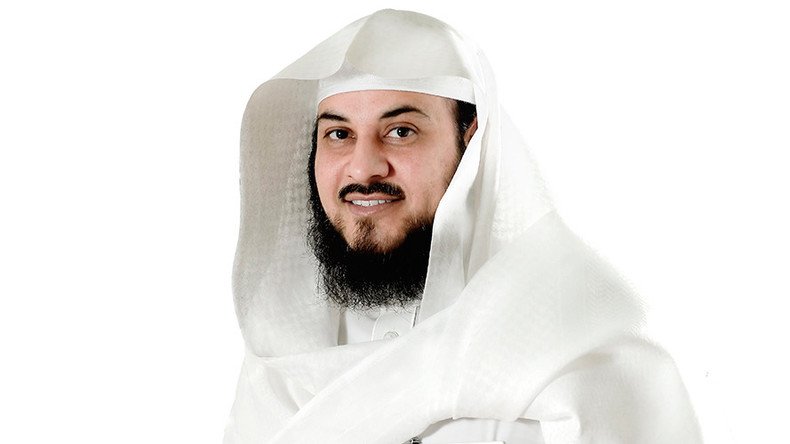 A hardline Saudi cleric has called on football's governing body, FIFA, to prohibit players from making the sign of the cross in celebration on the field. As expected, not only have his calls fallen on deaf ears, but he has also been lambasted online.
Mohammed Alarefe boasts 17.5 million Twitter followers, which, though impressive, is unlikely to hold any sway with FIFA's elite.
"I've seen video clips of athletes, soccer players running, shooting and when they win they make the symbol of the cross on their chests and my question is do FIFA's rules not forbid this," he tweeted.
رأيت مقاطع لرياضيين " كرة قدم، سباق جري، رمي سهام، .. "
إذا فاز أحدهم أشار لصدره إشارة الصليب!
سؤالي:
أليس نظام فيفا يمنع الإشارات الدينية؟

— د. محمد #العريفي (@MohamadAlarefe) 5 мая 2017 г.
Players and fans alike quickly pointed out the inherent hypocrisy in Alarefe's statement.
"Even Muslim players celebrate their own way, FIFA brings us together," wrote one user.
Another person also emphasized that sport is the great unifier and said Alarefe shouldn't be a spoil-sport. "Muslims also bow down to celebrate victory... where is the problem?"
One user took things a step further, highlighting the extremist undercurrent to the cleric's remarks.
"ISIS also forbid making the sign of the cross, when Baghdadi becomes FIFA president, I might consider it," he tweeted.
Religious symbolism has been a hot topic for football in 2017, which has seen Champions League regulars Real Madrid agreeing to remove the cross from their official merchandise sold in six Middle Eastern nations.
READ NEXT: Ronaldinho expects footballers to be 'inspired' at Confederations Cup in Russia
You can share this story on social media: